120 Day Money-Back Guarantee
120 Day Money Back Guarantee Promotion on all Laundry, Vacuum Cleaners (excl Triflex & Scout) and freestanding Coffee Machines.
Celebrate 120 years of innovation and engineering passion.
Throughout we have been tough on our household appliances, quality testing every single component to its limit. Not just thoroughly checking their quality and longevity, but also their performance and user friendliness. This results in appliances that are up to any challenge in your home – not just now, but for years to come.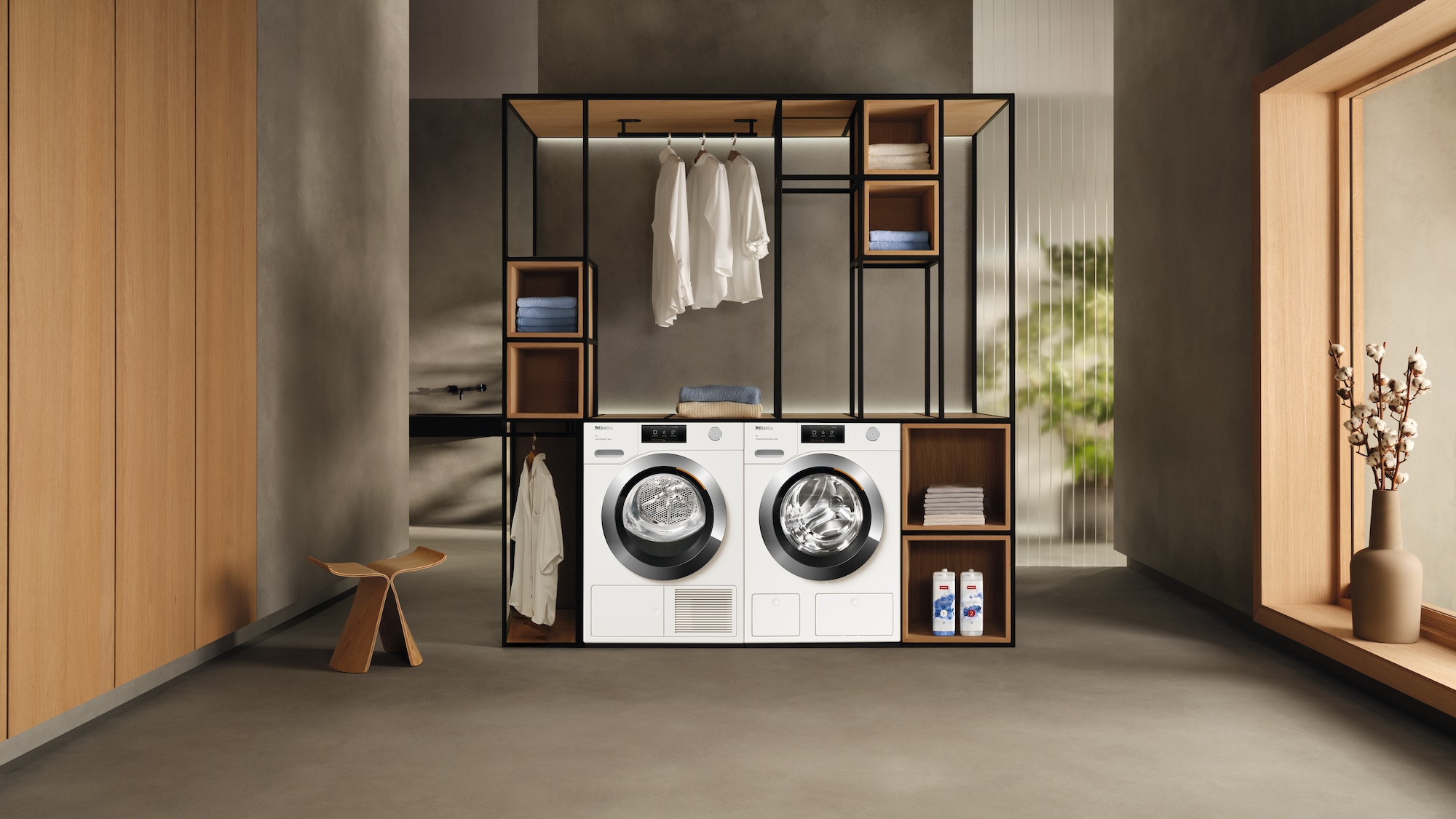 Laundry Appliances
Washing Machines
Pre-ironing
CapDosing
Honeycomb drum 8kg / 9kg
Water control system (WCS)
Cylinder Vacuum Cleaners
Vacuum Cleaners
Vortex Technology
Comfort handle
Hygienic emptying
Parquet brush
Incl. models: C1, C2, C3, Blizzard CX1
Triflex and Boost for a limited time only
Freestanding Coffee
Coffee
One Touch
WiFiConn@ct
MilkPerfection
120 Day Money Back Guarantee Promotion on Laundry, Vacuum Cleaners (Triflex, Boost & Scout for a limited time only) and freestanding Coffee Machines - Offer valid until 30.04.2023 (for Triflex, Boost & Scout) and 31.12.2023 (for Laundry, all other Vacs, Coffee)
TERMS AND CONDITIONS
This promotion is only available through Miele retailers in Republic of Ireland & Northern Ireland. Purchases made in other retailers – Curry's, Argos, in Northern Ireland and the Republic of Ireland are not included in this promotion.
The Promotion
The Promotion allows consumers in ROI and NI to use a Miele Freestanding coffee machine/Washing machine/Tumble Dryer/cylinder vacuum in their own home for 120 days to determine if they would like to keep it.
The consumer has the right to return the Miele product to the Participating Retailer from whom the purchase was made within 120 days of purchase for any reason.
The consumer cannot redeem with 6 weeks of purchase.
Offer not valid in conjunction with any other promotion from the Promoter
Redemption Process
To claim under the promotion, Participants must visit www.miele.ie and register by uploading their proof of purchase and providing the Promotion Product's serial number and purchase date within 120 days of purchase.
Miele Customer support will issue a unique reference number ("GRN Reference Number") by email. If an email confirmation has not been received, the consumer can call the customer service team at ROI: 00353 14610710 within seven (7) days of redemption request.
To claim under the offer, The consumer must then contact the Retailer from whom the Promotion Product was purchased and provide the GRN Reference Number within 14 days of receiving your reference number
The Participating Retailer will arrange collection of the Promotional Product only – the product for return should be disconnected by the consumer and made ready for collection.
The Retailer is responsible for all costs associated with the collection of the product.
By participating in this Offer, Participants agree, to the maximum extent permitted by applicable laws, to release and hold the Promoter harmless from any and all liability whatsoever for any injuries, losses or damages of any kind arising from participation in or in connection with the Offer. This limitation of liability shall not apply to liability arising from fraud (including fraudulent misrepresentation), death or personal injury caused as a result of Promoter's negligence.
Maximum one (1) Redemption per Participant and per Promotion Product purchased.
Redemptions that are incomplete or damaged will be deemed invalid.
The Promoter shall have the right, where necessary, to undertake all such action as is reasonable to protect itself against fraudulent or invalid Redemptions including, without limitation, to require further verification as to proof of purchase, as well as the identity, age, and other relevant details of a Participant.
The Promoter reserves the right at its absolute discretion to disqualify Redemptions, which it considers do not comply with these Terms and Conditions.
Redeeming the Offer does not affect the standard warranty period or any other statutory rights.
The Offer cannot be transferred to another user.
Privacy and Data Protection
The Promoter's use of any personal information submitted by the consumer shall be limited to communications about the Offer and for managing Redemptions. The consumer hereby consents to its personal information being used for this purpose and confirms that it agrees with the Promoter's privacy policy available at: https://www.miele.ie/domestic/data-protection-46.htm . The consumer may withdraw consent to such use of personal information by writing to the Promoter or by using the opt-out process outlined in the Promoter's privacy policy.
Other than as set out in these Terms and Conditions or for the purposes of operating the Offer, the details and information provided by the Participant when making a Redemption will not be used for any other purpose, nor shall they be passed to any third party.
General
The Promoter shall not be liable for any interruption to the Offer whether due to force majeure or other factors beyond the Promoter's control.
The Promoter reserves the right, acting reasonably and in accordance with all relevant legislation and codes of practice, to vary the Terms and Conditions of the Offer.
The Promoter will not be responsible or liable for: (a) any failure to receive Redemptions or Claims due to transmission failures or other conditions beyond its reasonable control; (b) any late, lost, misrouted, or damaged Redemptions or Claims; (c) any computer or communications related malfunctions or failures; (d) any disruptions, losses or damages caused by events beyond the control of the Promoter; or (e) any printing or typographical errors in any materials associated with the Offer.
The Promotion is governed by EU law.
Eligible Products:
All Washing Machines
All Tumble Dryers
All cylinder vacuums (Triflex, Boost & Scout for a limited time only)
Freestanding coffee machines