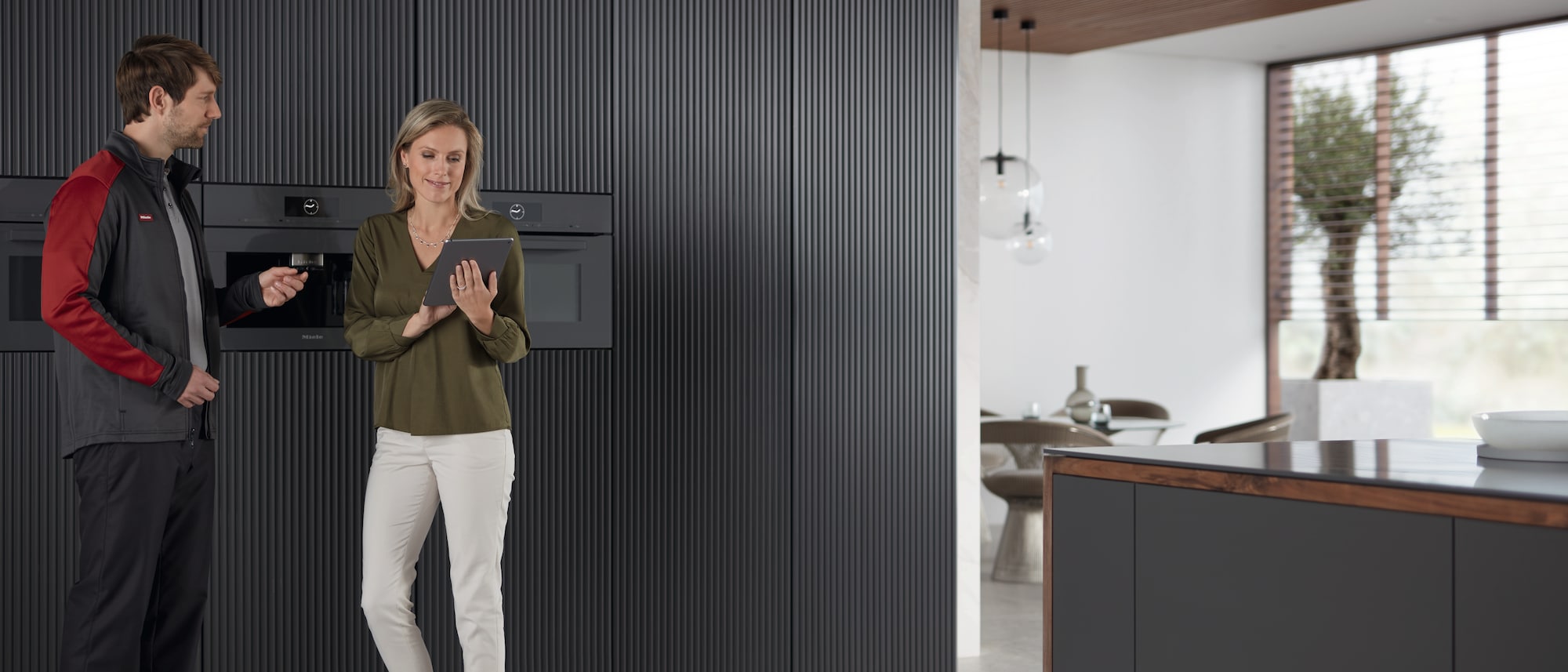 When information creates excitement
Individual Product Consultation
An exclusive service from our Miele Experience Centre upon appointment only. Here you will receive extensive advice on the functions and use of your Miele household appliances so that you can always benefit from perfect results.
Individual Product Consultations
Miele appliances are high quality and innovative – by purchasing Miele, you have opted for the best. To ensure that you enjoy your appliances and their wide range of functions even more, we would like to introduce you to an attractive offer: our Individual Product Consultation.
This service is tailored to suit your personal needs. It offers you comprehensive advice on the functions and optimum use of your Miele appliances in the comfort of our Miele Experience Centre.
Together we will show you how to programme your appliances to suit your personal needs. We will explain how the special features work and give you advice on maintenance and operation. We will also show you how to achieve the best results and give you valuable tips to ensure that you enjoy your Miele appliances for a very long time.
Take a look at this exclusive service and book an appointment with us!