Product Detail
EUR
Free delivery on orders over €100
View in 360
View in AR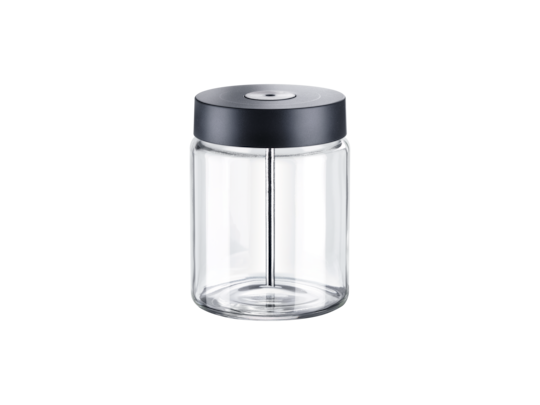 Milk container made of glass for smooth and creamy milk froth
For all Miele CM countertop coffee machines
A second container for intense appliance use
0.7 l capacity
Contents: 1 pre-installed glass container w. cover incl. siphons
MB-CM-G
Milk container made of glass for smooth and creamy milk froth
Subject to technical changes; no liability accepted for the accuracy of the information given. See General Terms and Conditions in footer for additional details.
Milk container made of glass for smooth and creamy milk froth
For all Miele CM countertop coffee machines
A second container for intense appliance use
0.7 l capacity
Contents: 1 pre-installed glass container w. cover incl. siphons
Your advantages
User convenience (1)
Optimum interaction of appliance and accessories
For perfect results
Genuine Miele accessories were developed especially for Miele appliances in order to guarantee perfect results.
Read more