Product Detail
EUR
Free delivery on orders over €100
View in 360
View in AR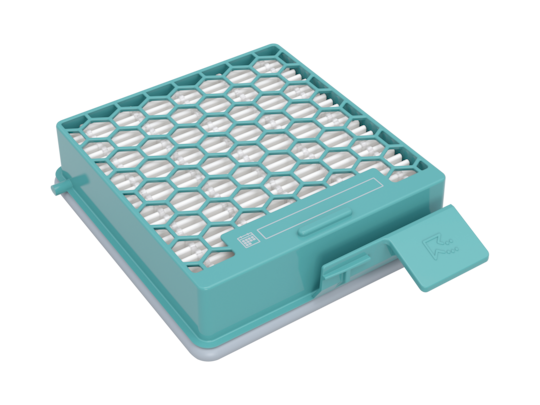 Hygiene AirClean filter  effective and thorough filtration for particularly clean room air 
Safely seals in the dust
The room air is cleaner after vacuuming than before
To maintain appliance performance, change the filter once a year
Filter frame made of 100 % recycled material
for Boost CX1 vacuum cleaners 
SF-HY 60
Hygiene AirClean filter  effective and thorough filtration for particularly clean room air 
Subject to technical changes; no liability accepted for the accuracy of the information given. See General Terms and Conditions in footer for additional details.
Hygiene AirClean filter  effective and thorough filtration for particularly clean room air 
Safely seals in the dust
The room air is cleaner after vacuuming than before
To maintain appliance performance, change the filter once a year
Filter frame made of 100 % recycled material
for Boost CX1 vacuum cleaners 
Your advantages
Features (1)
Genuine original Miele exhaust filter
Timestrip®
Some original Miele exhaust filters are equipped with a time-strip® – a change indicator.
Read more
Cleanliness for comfort (3)
Exclusive to Miele
AirClean filter system
Breathe freely and deeply
The Miele AirClean filter system filters more than 99.9% of all fine dust particles.
Read more
Active AirClean filter
Active AirClean filters for good indoor air
Also helps neutralises unpleasant odours – ideal for pet owners
Read more
HEPA AirClean filter
HEPA AirClean filter for those with allergies
Filters even fine dust and allergens – ideal for those with house dust allergies.
Read more