Miele Generation 7000
Technology so intuitive, it brings out your creative best.
That's quality ahead of its time.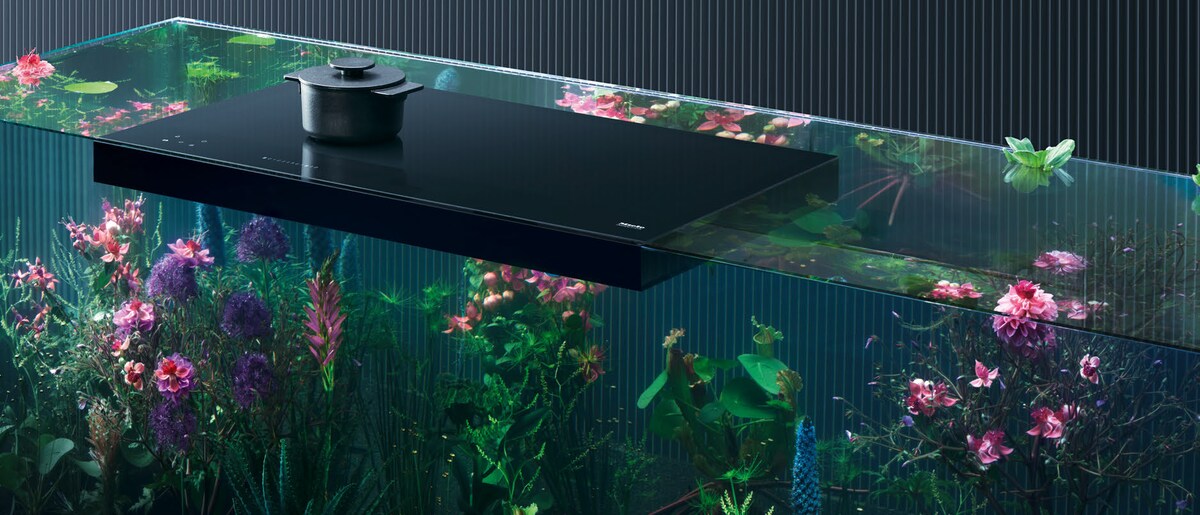 The new products establish some of the most cutting-edge innovations that have ever been created. Imagine an oven that can cook without using heat, appliances that recognize and react to your movements, technology that is more connected than ever before.
"Different ingredients can be cooked together, all ready to be plated at the same time."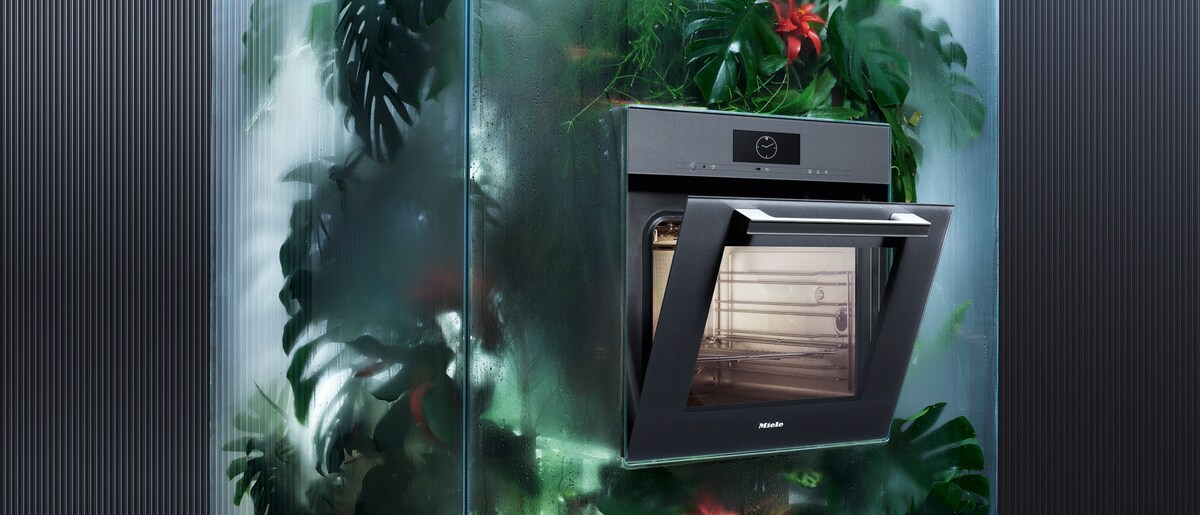 The artful combination of a high-tech oven and steamer make it possible for you to steam, grill, or bake with perfect results.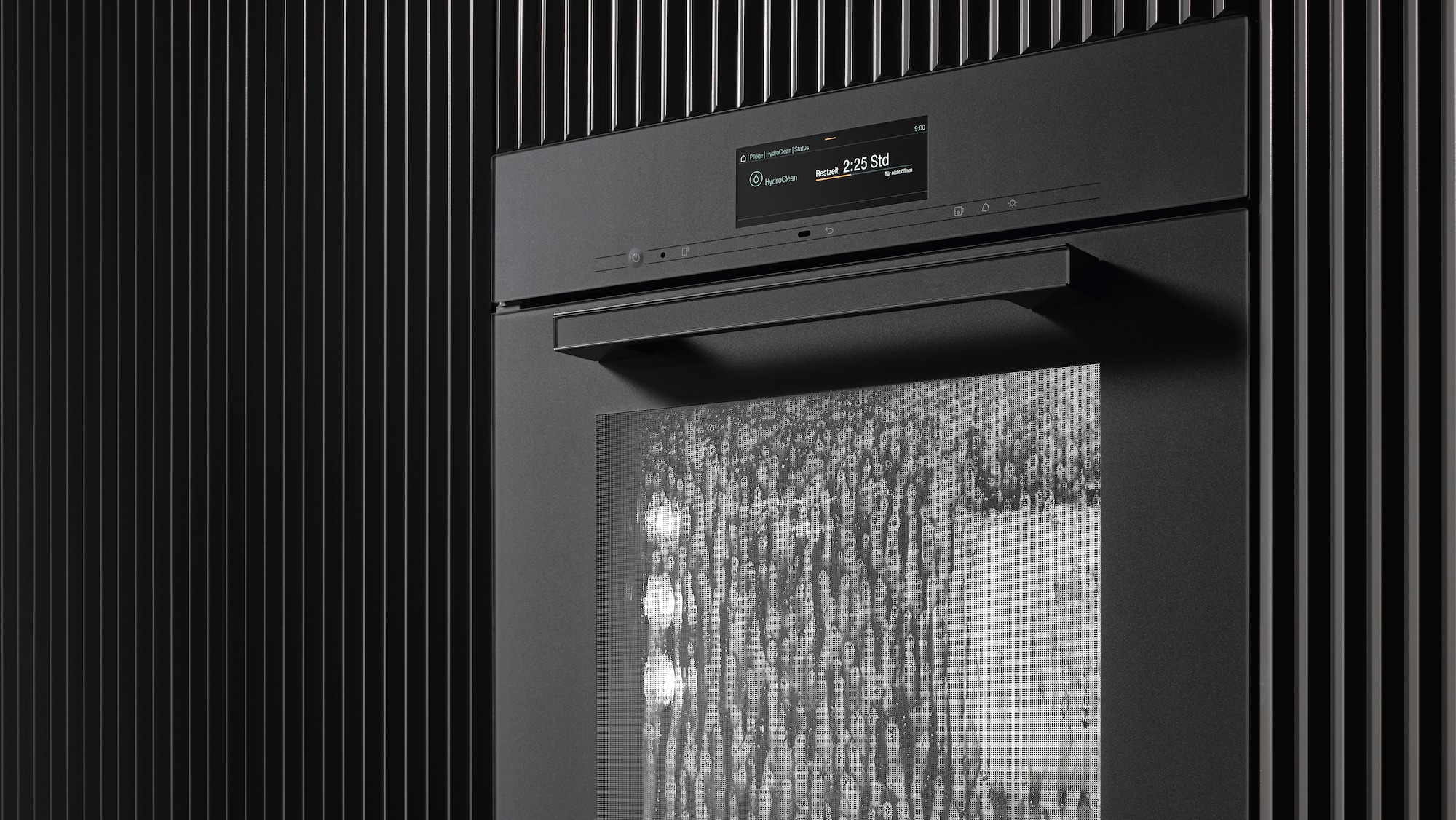 Spend less time cleaning
HydroClean
With the new self-cleaning function, manual cleaning is a thing of the past. Keep your oven interior fresh and pristine with effortless ease and enjoy more time perfecting the craft of cooking.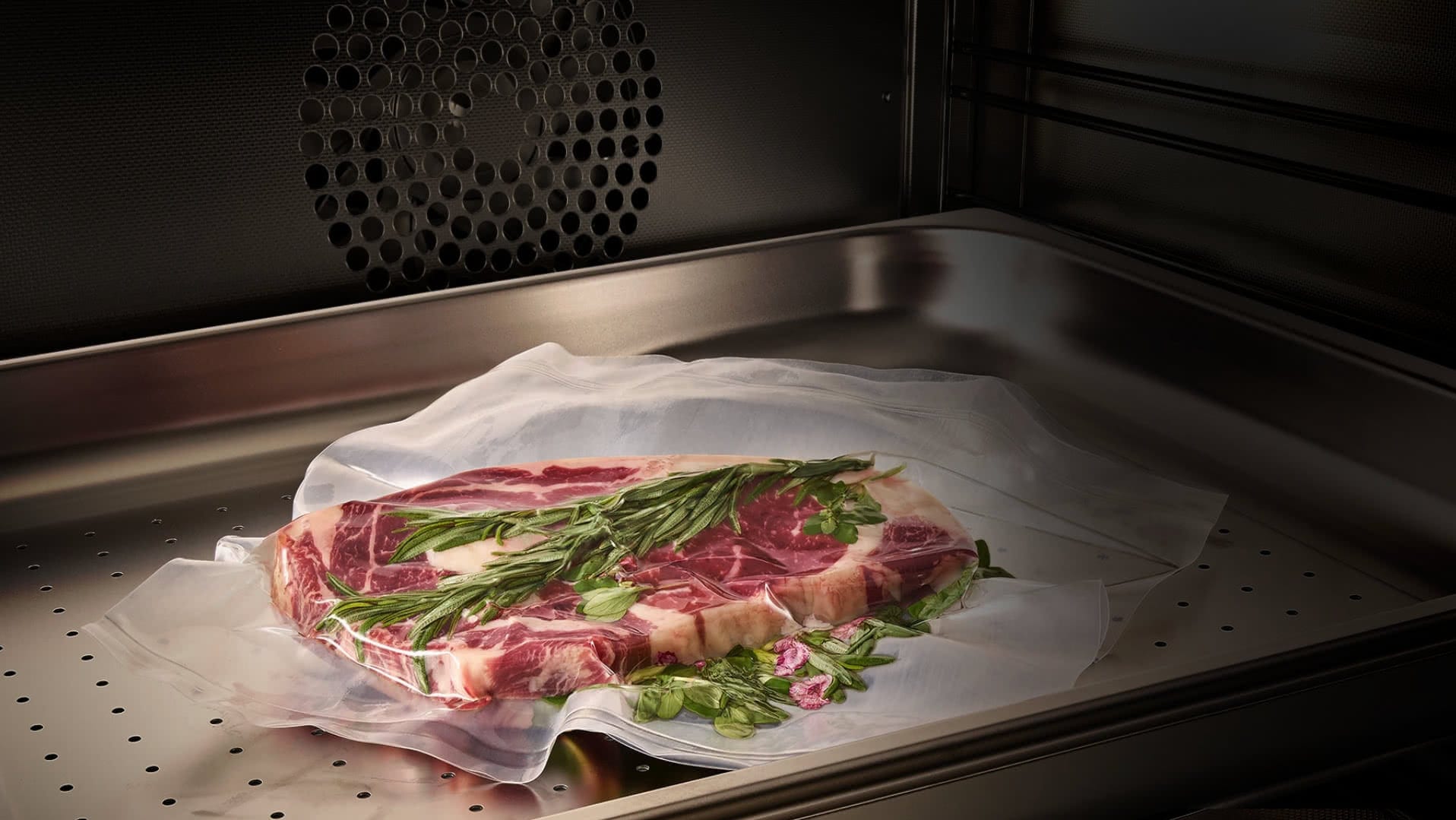 Seal in the goodness
DualSteam
Thanks to DualSteam power, seal in more nutrients, vitamins and flavour. With its precise heat settings the combi steam oven is perfect for sous-vide cooking too.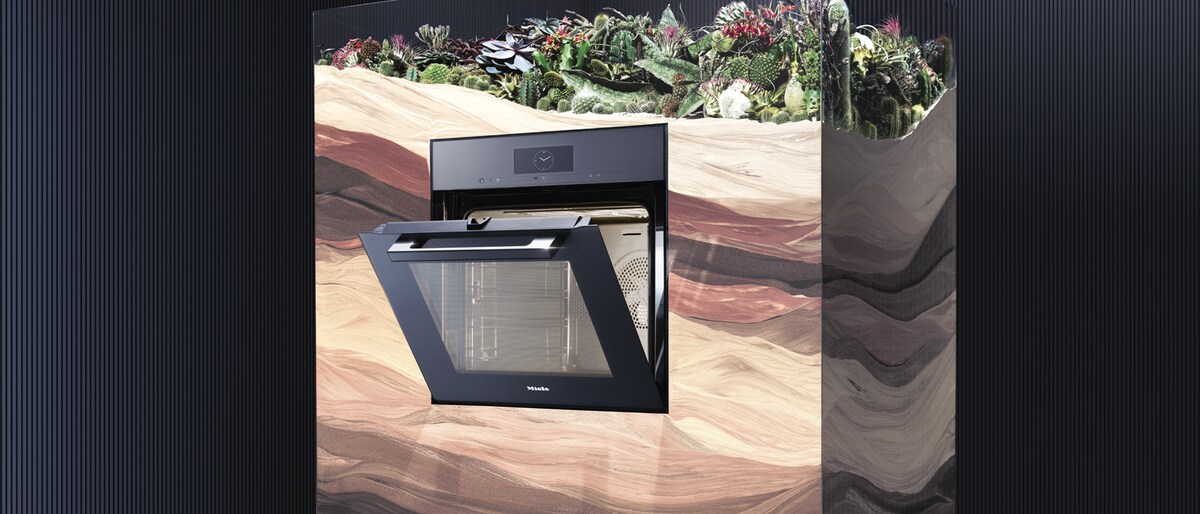 The innovative technology and integrated features in this oven make it possible to cook with a whole new level of precision and ease.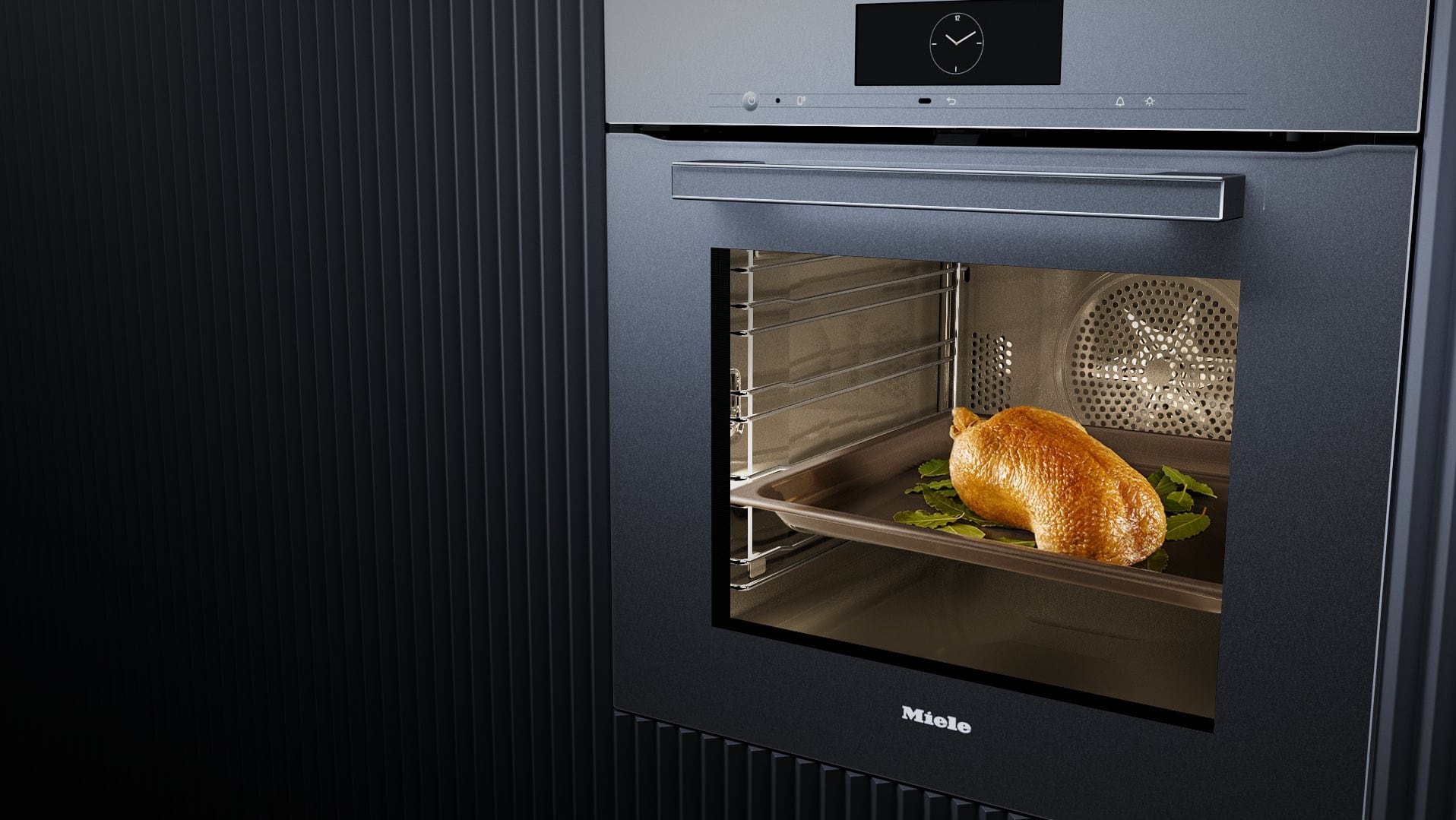 FoodView
Keep an eye on your creation, wherever you are
A feature, this integrated camera snaps a high-resolution picture every minute, allowing you to see the progress of your dish from your mobile phone or via Amazon Show (where available).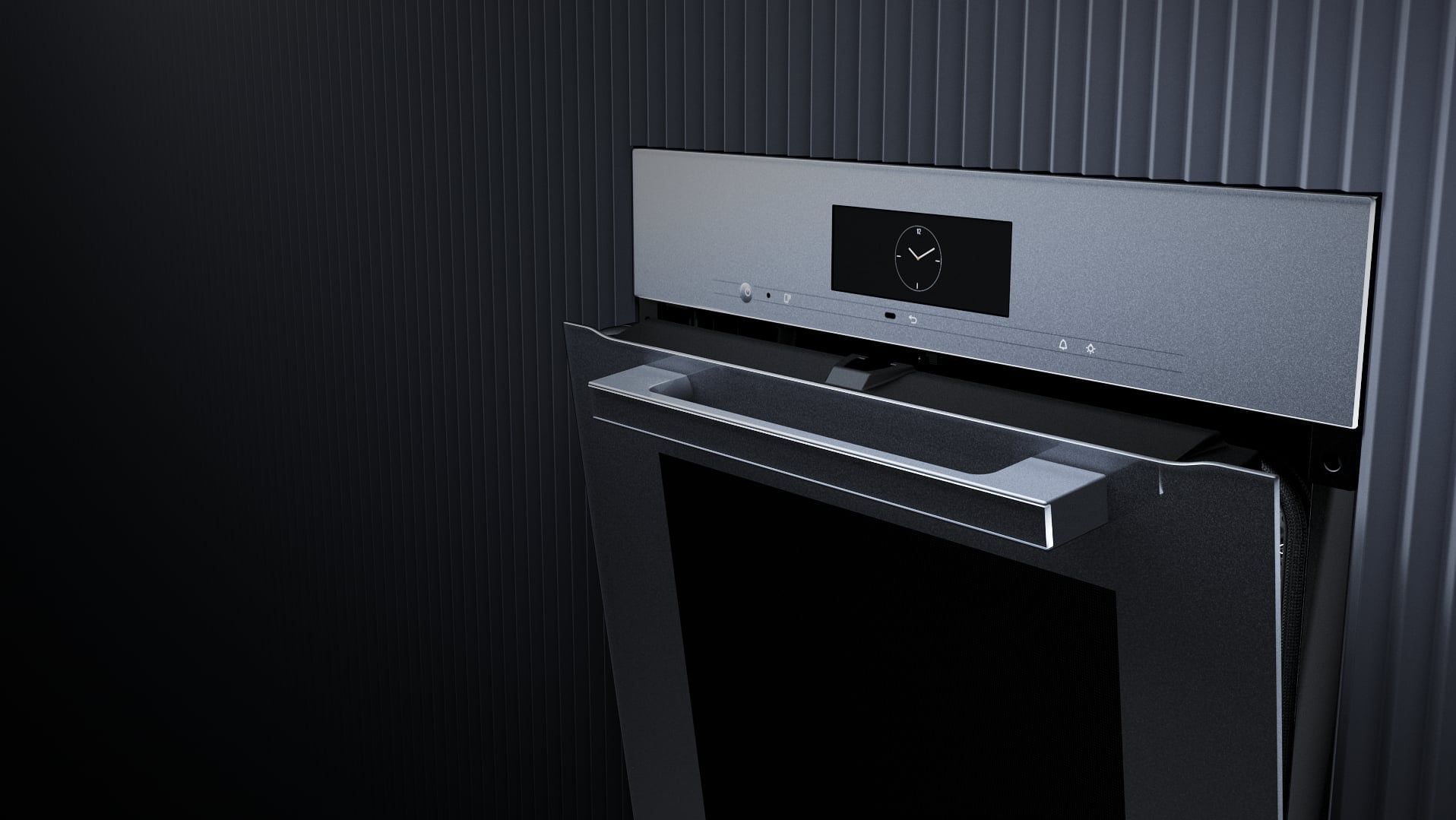 Innovation TasteControl
The end of overcooking
Overcooking or overbaking is now a thing of the past, as our TasteControl technology rapidly cools the oven at the end of the cooking cycle, giving you the perfect dish, every time. Use VoiceControl to open your oven door with Amazon Echo (where available).

With responsive heat settings and intelligent Pan Recognition technology, this intuitive induction hob gives you the optimal culinary workplace where you're free to follow your creative flow.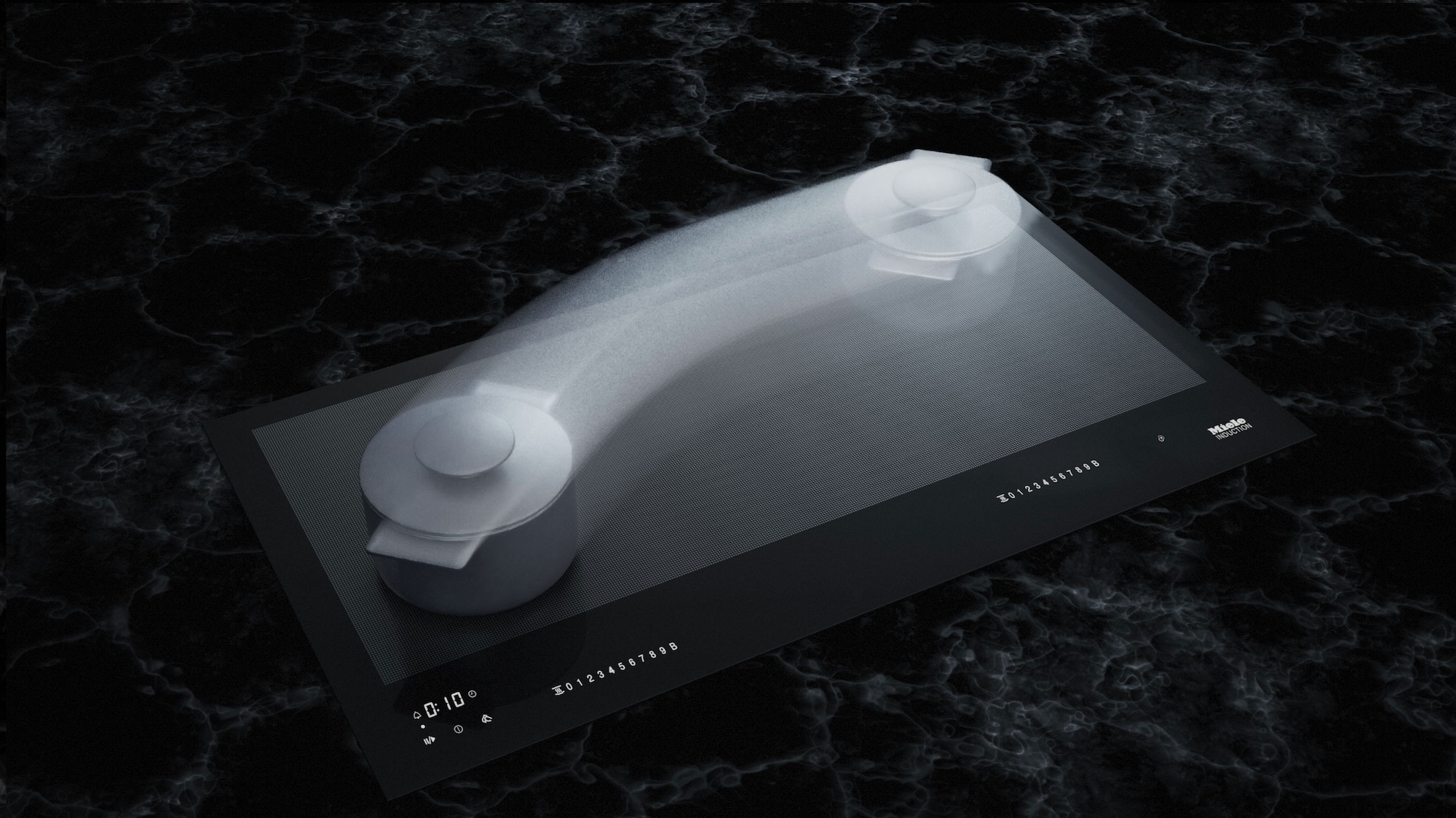 Innovative flexibility
Intelligent Pan Recognition
Wherever you move your pan on the cooking surface, the heat settings will follow it thanks to our Intelligent Pan Recognition technology.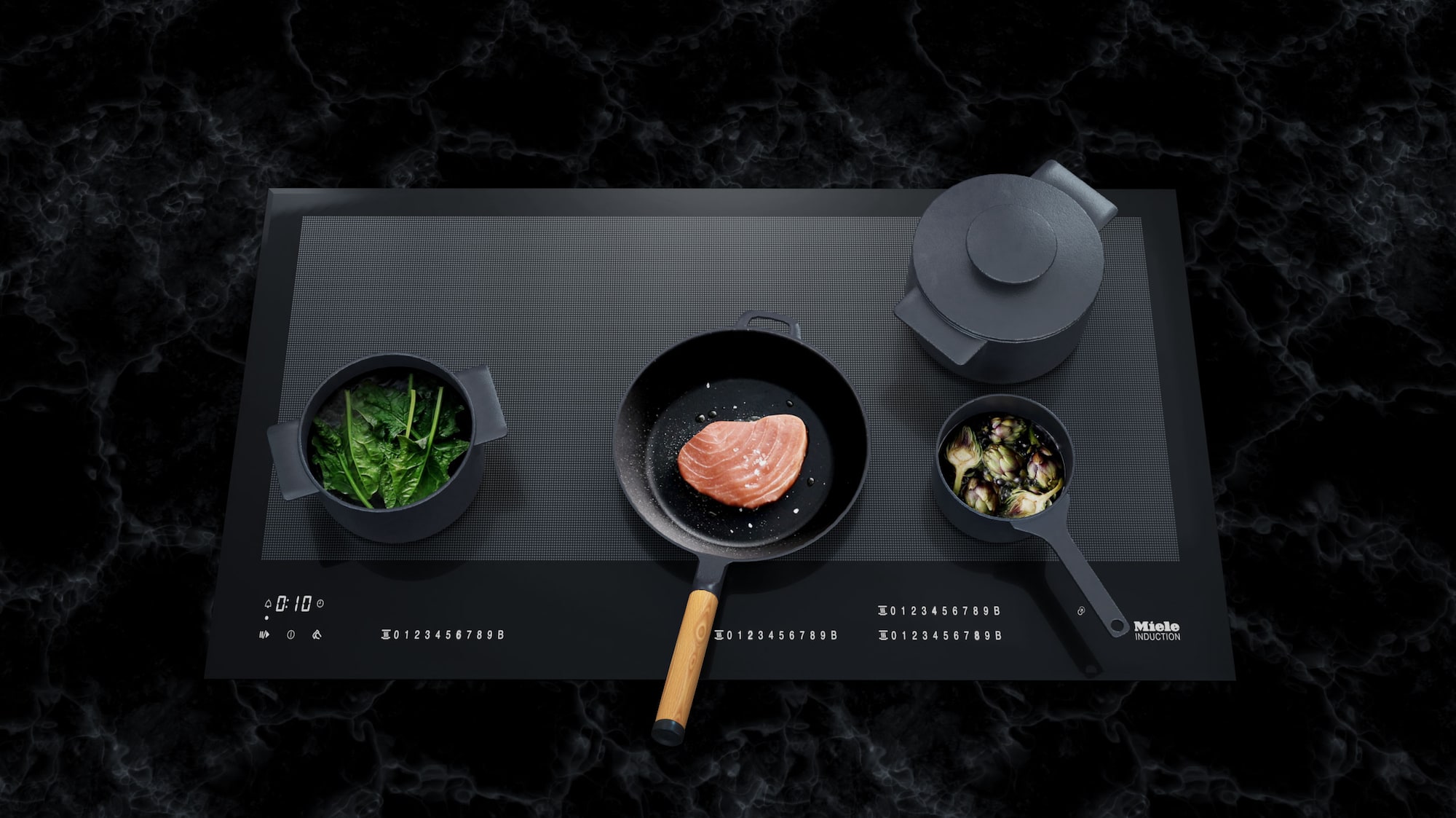 Full surface induction
Freedom to move
Full Surface Induction frees you to move pans anywhere on the entire cooking surface.
TwoInOne United Extractor & Induction Hob

The new Miele TwoInOne turns vapour extraction from up into down. Keeping your living space odourless and pleasant whilst you enjoy your passion for cooking.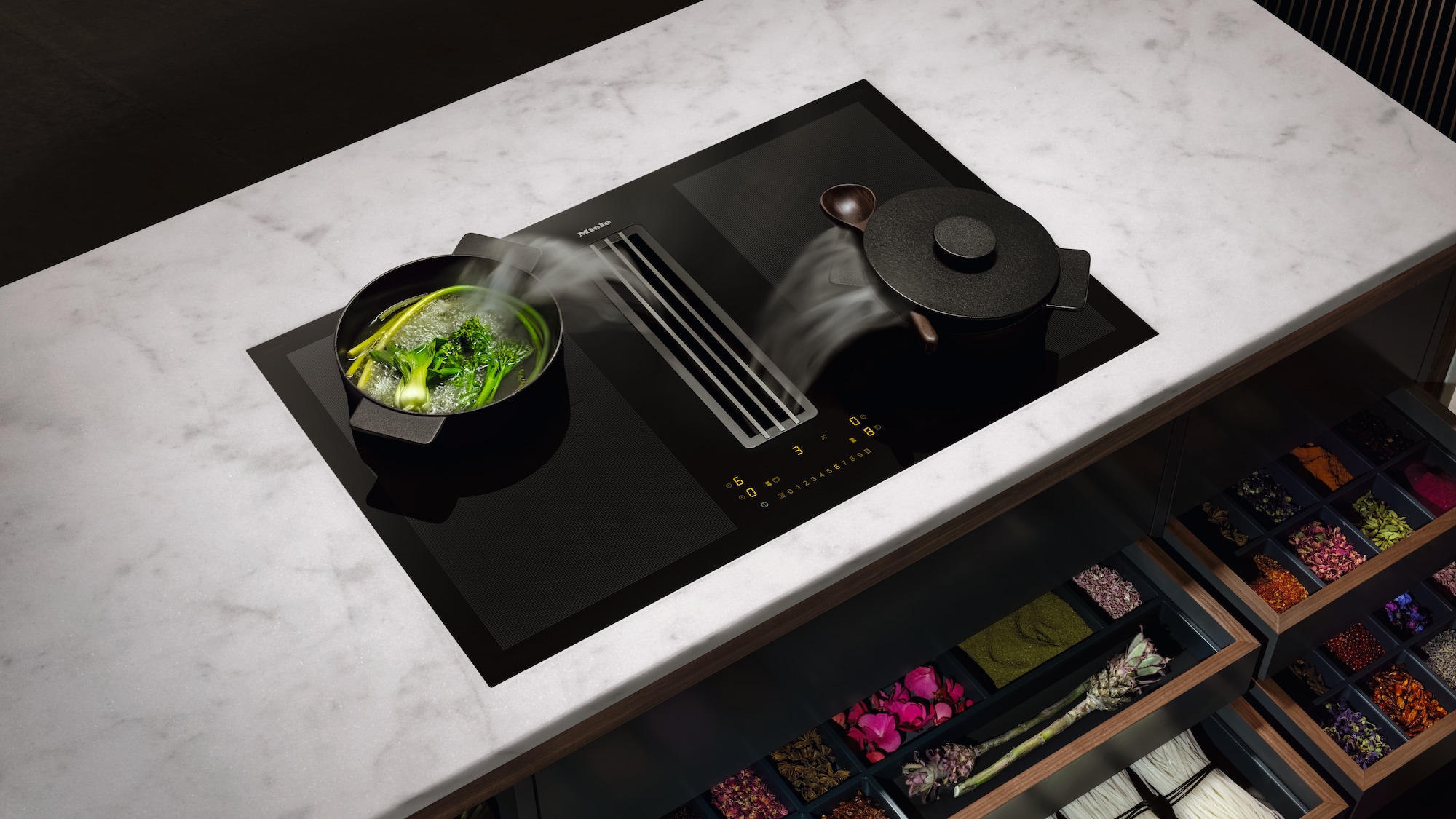 PowerFlex XL
Power meets possibility
Reach the boiling point faster thanks to impressive cooking power with PowerFlex XL. And get spacious cooking zones to fit 4 large pots and pans.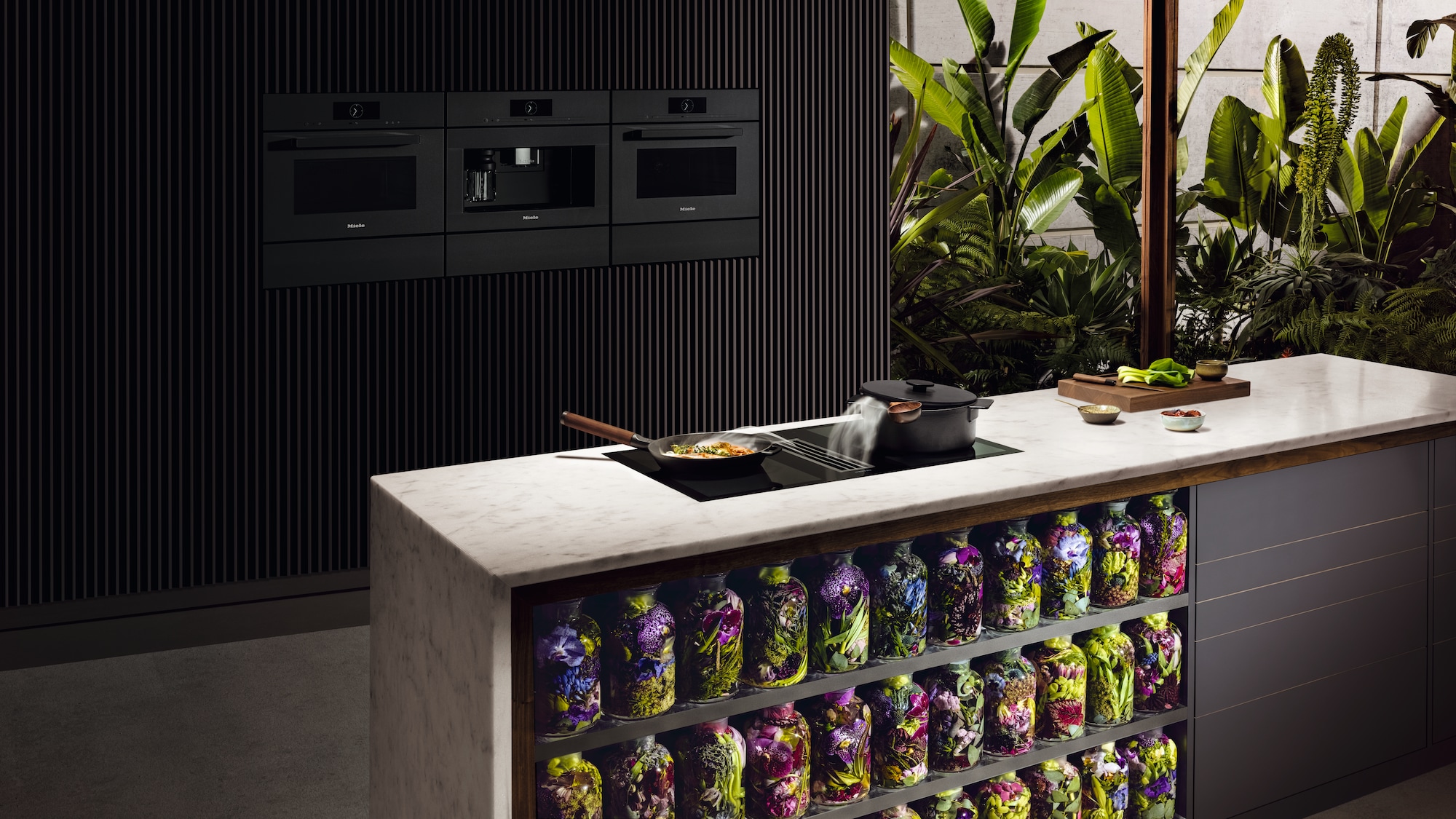 Unique vapour extraction
Or instant power, instantly controlled
The new Miele TwoInOne our most powerful united extractor & induction hob.

The K 7000 cooling appliances keep your ingredients as fresh as nature presents them to you.
It is simple really – cooking starts with cooling.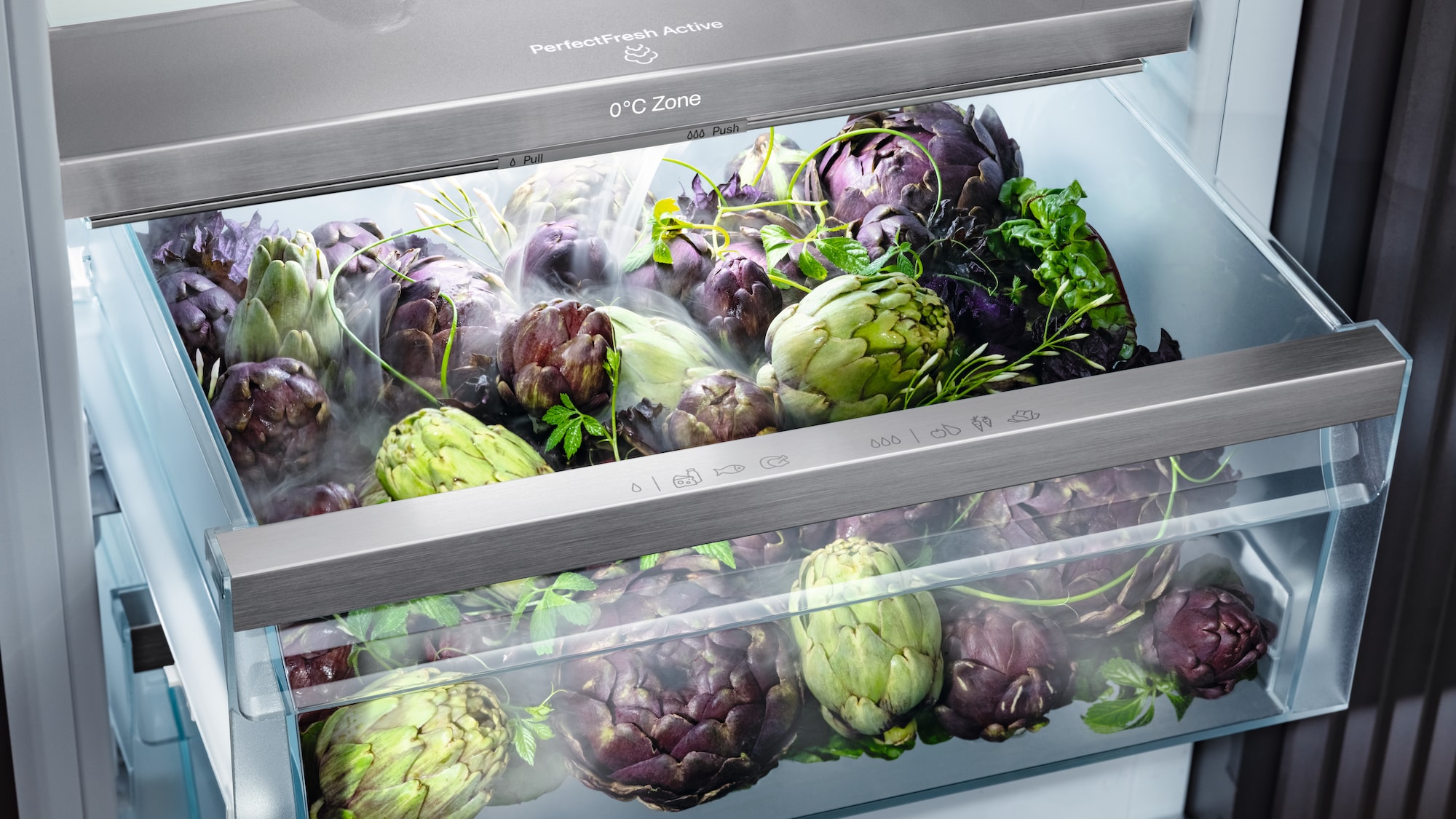 Preserve the taste of nature
PerfectFresh Active
Using gentle bursts of cooling mist, PerfectFresh Active keeps your food fresh and crisp up to 5 times longer.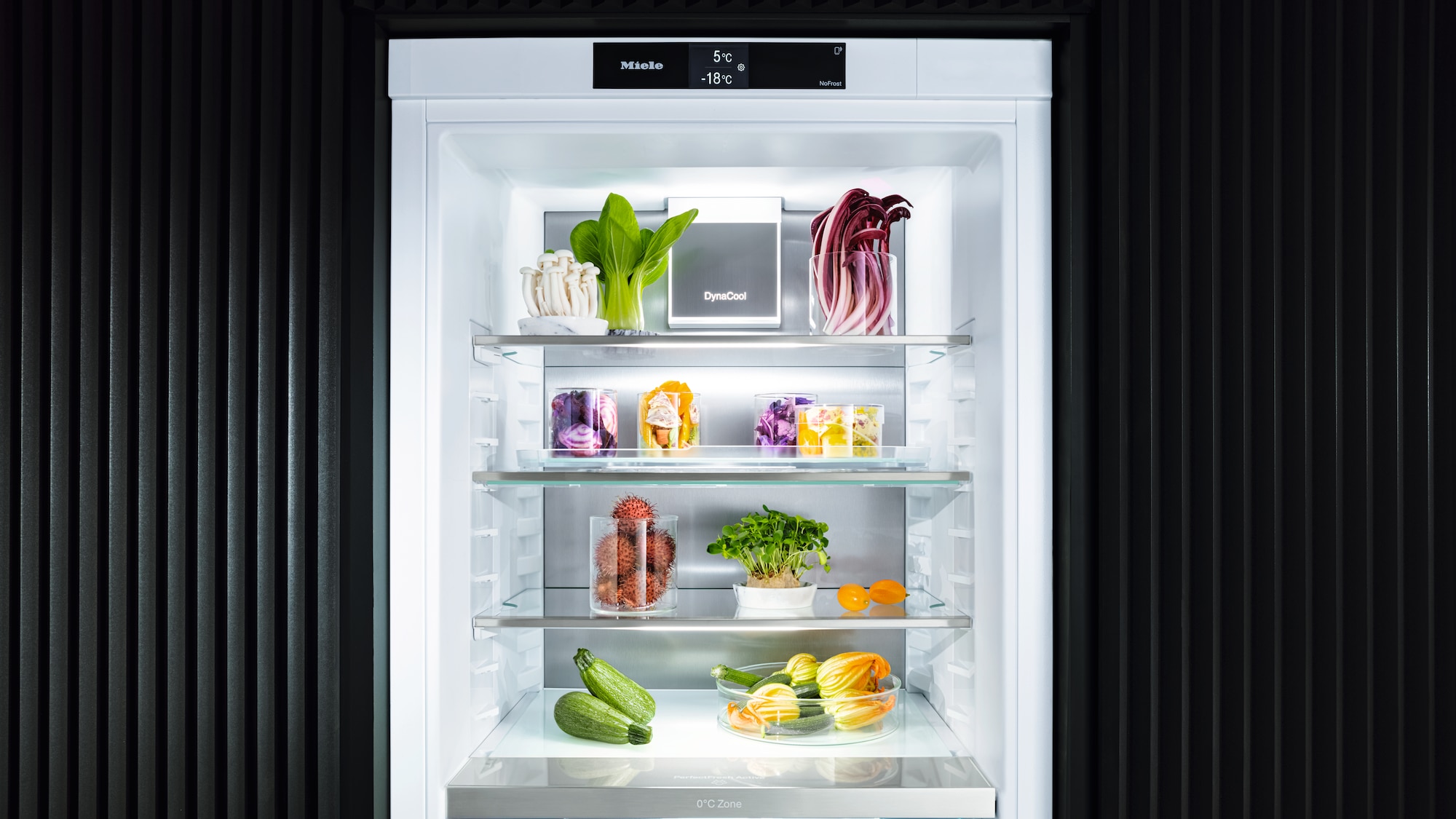 Cooling innovation
DynaCool
The perfect climate on every level. The DynaCool function maintains an even temperature throughout the whole interior.
Easy-to-use, intuitive, and innovative - explore the full range of products.
Find a dealer
Skill and vision meet the perfect instruments
Meet five masters taking creativity to new levels through revolutionary technology. Explore this showcase of four chefs and one renowned floral installation artist and their offerings, inspired by four landscapes.
Our Masters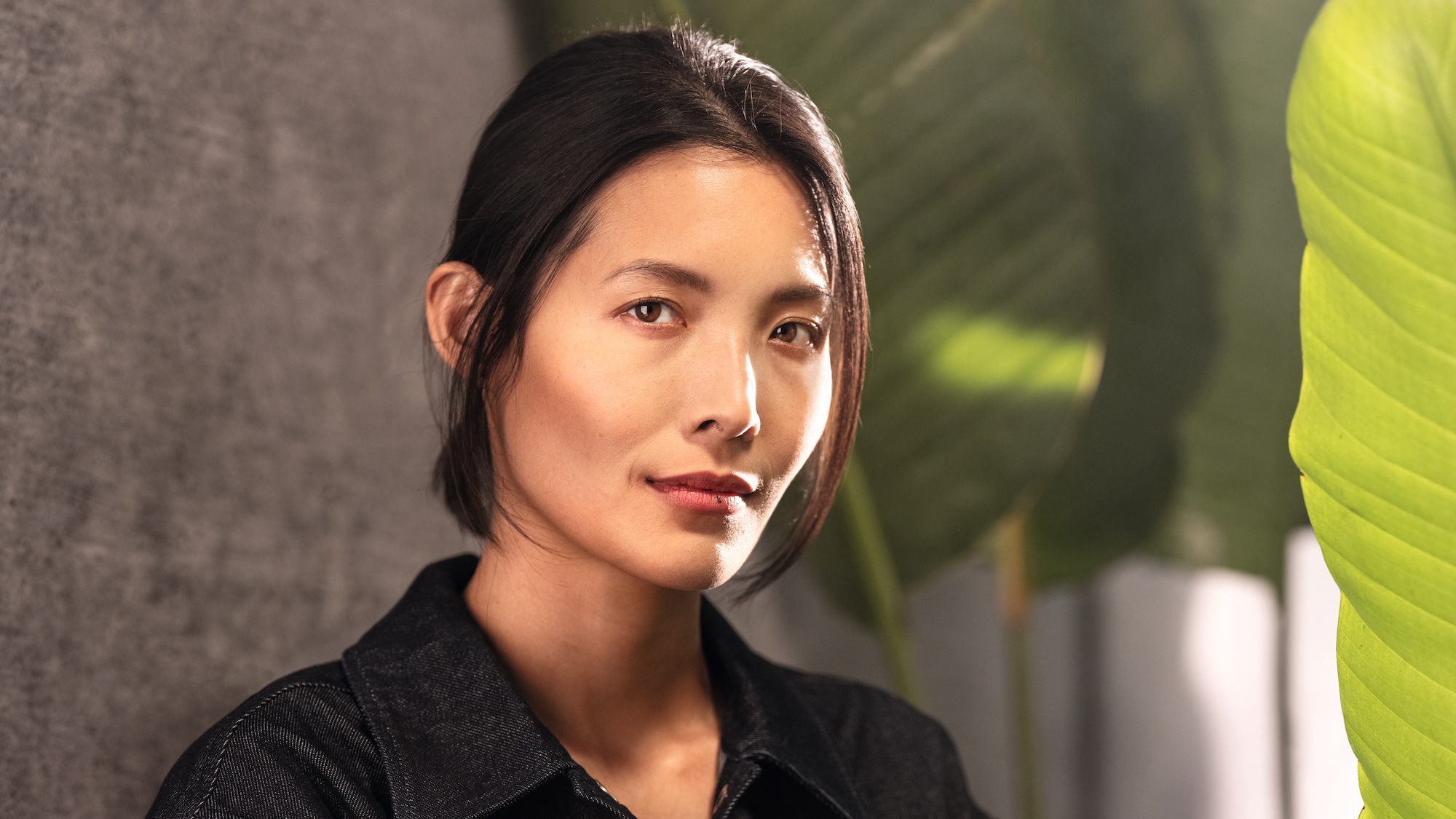 Dalad Kambhu
She's at home in the world and is known around the world. Born in Texas, raised in Thailand and the owner of restaurants in New York and Berlin, Dalad Kambhu is a Michelin starred chef with a culinary signature as unique as her life story. She shares with us how the TwoInOne helps her bring out her creative best.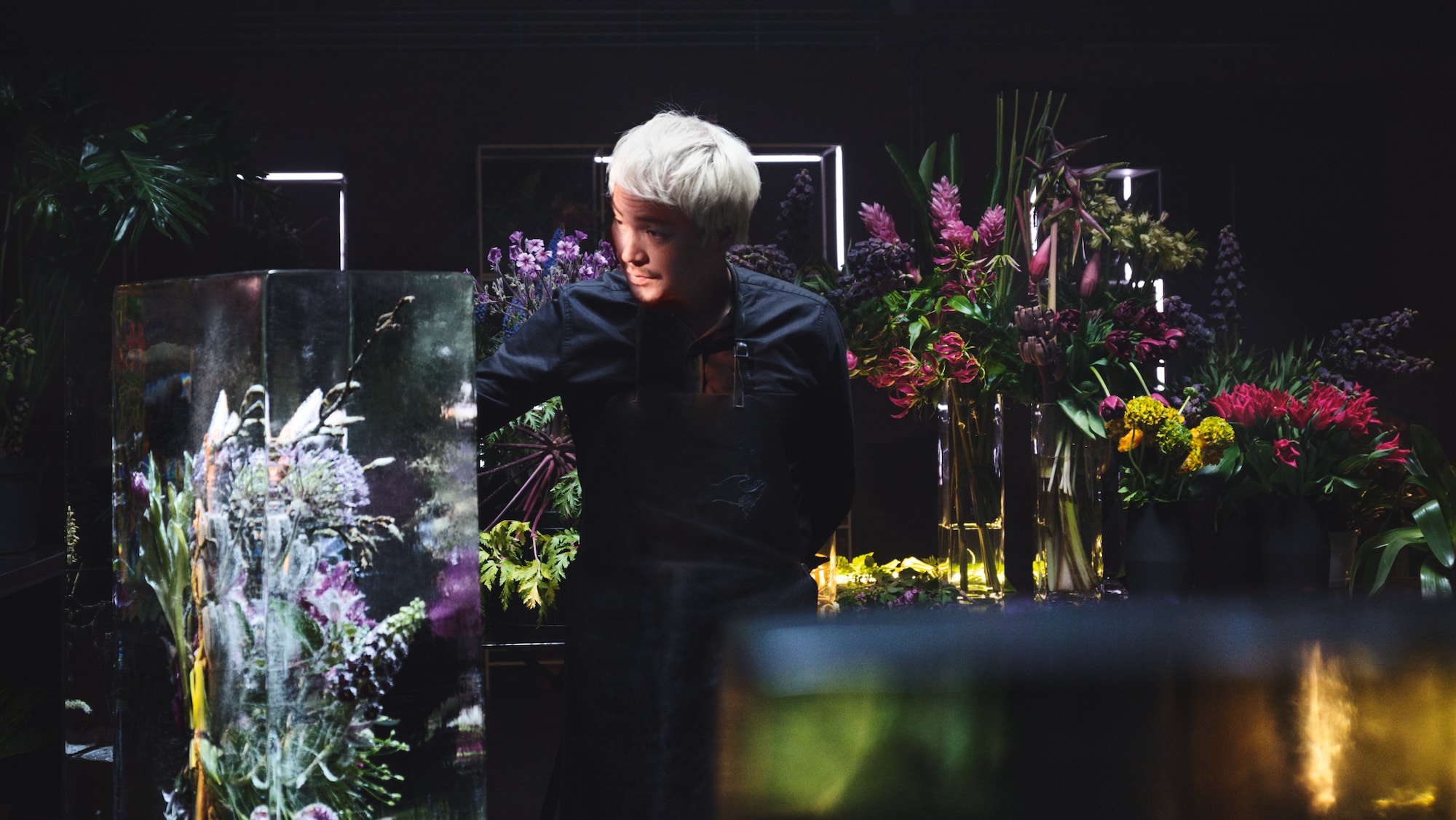 Azuma Makoto
This world-renowned flower artist from Japan inspired our chefs to reach their creative best.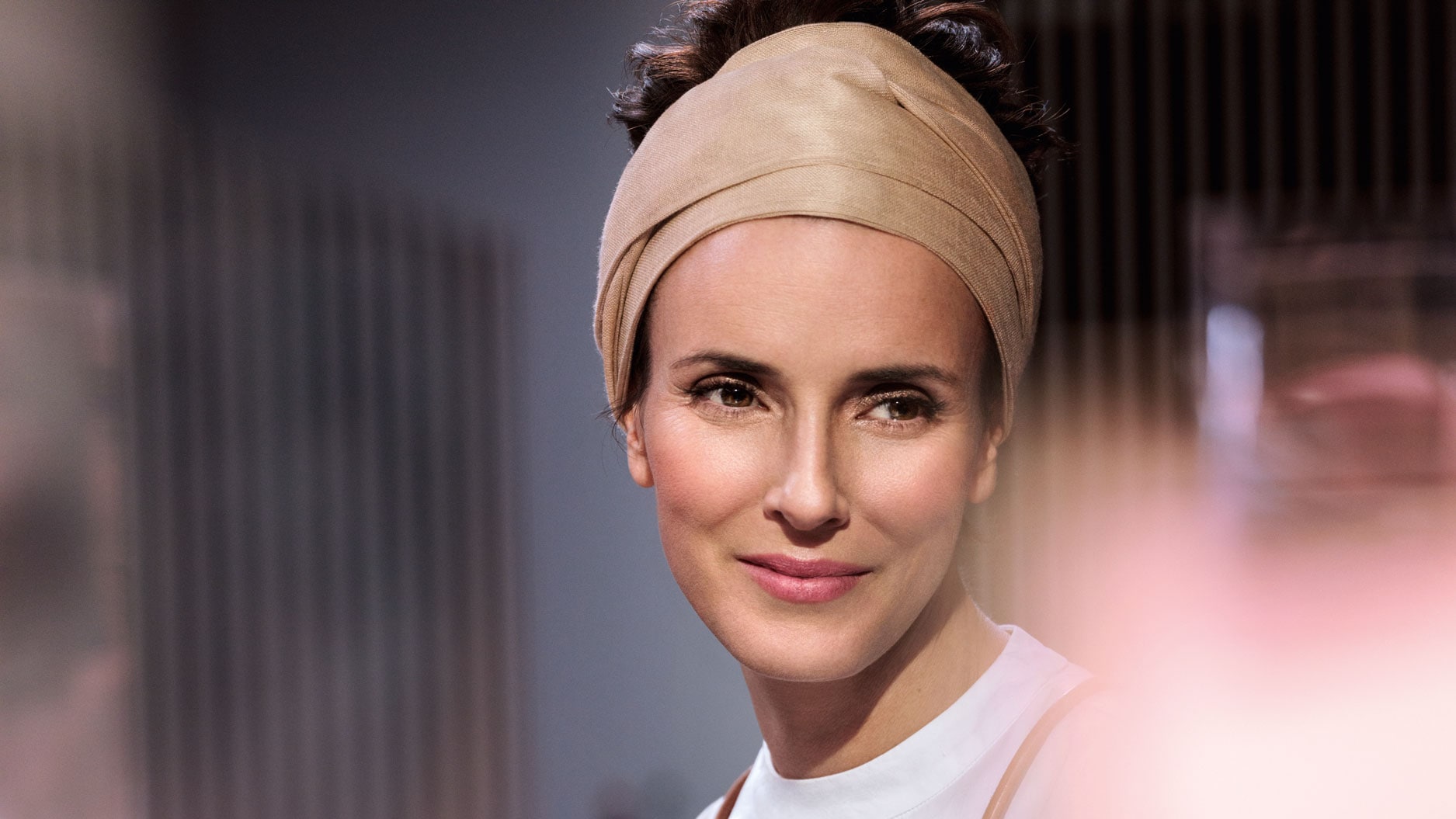 Helena Rizzo
This incredibly talented chef from Brazil sees stories in all the different ingredients she comes upon.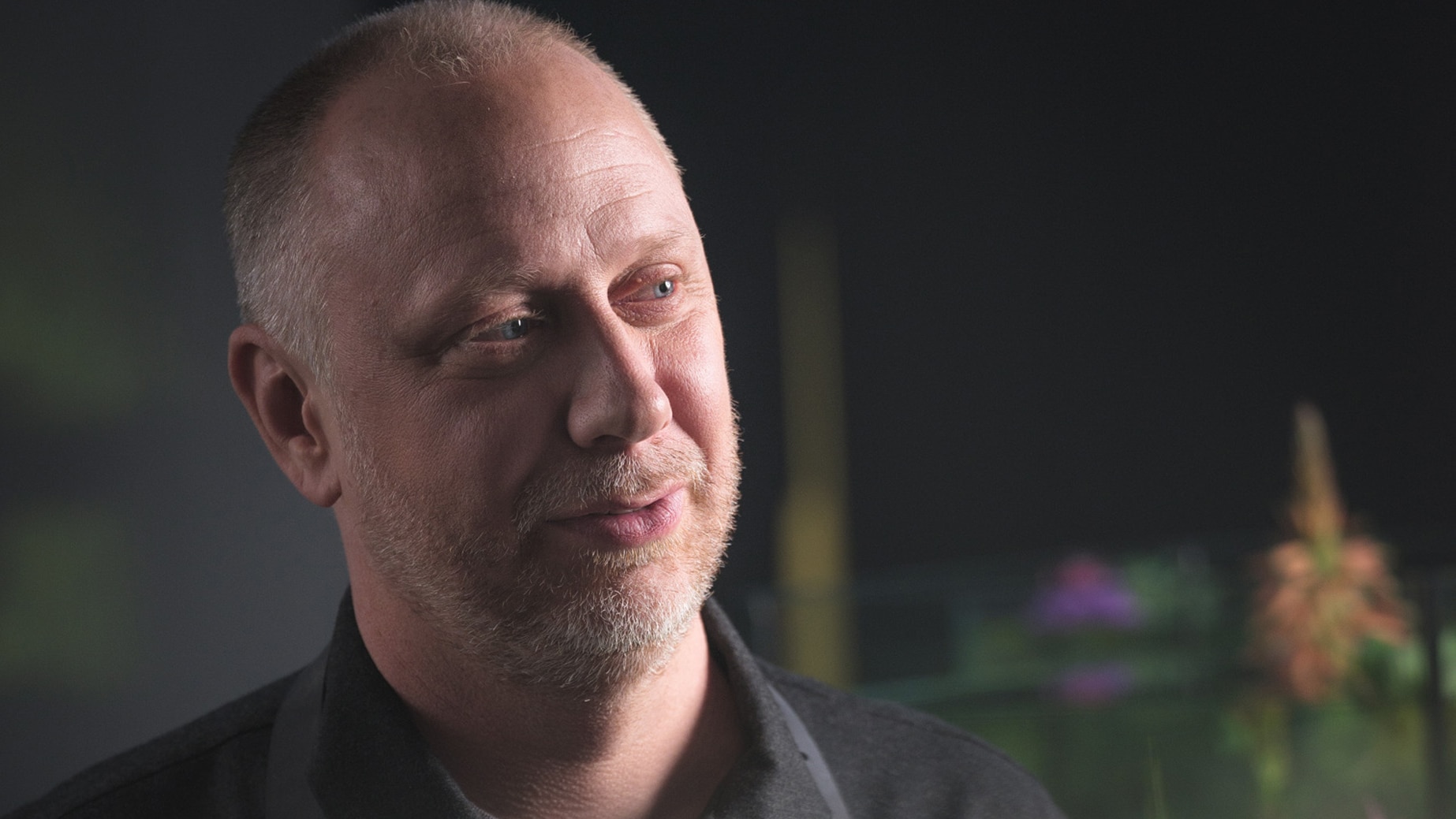 Kyle Connaughton
A triple-starred Michelin chef dedicated to nurturing ingredients from provenance to presentation.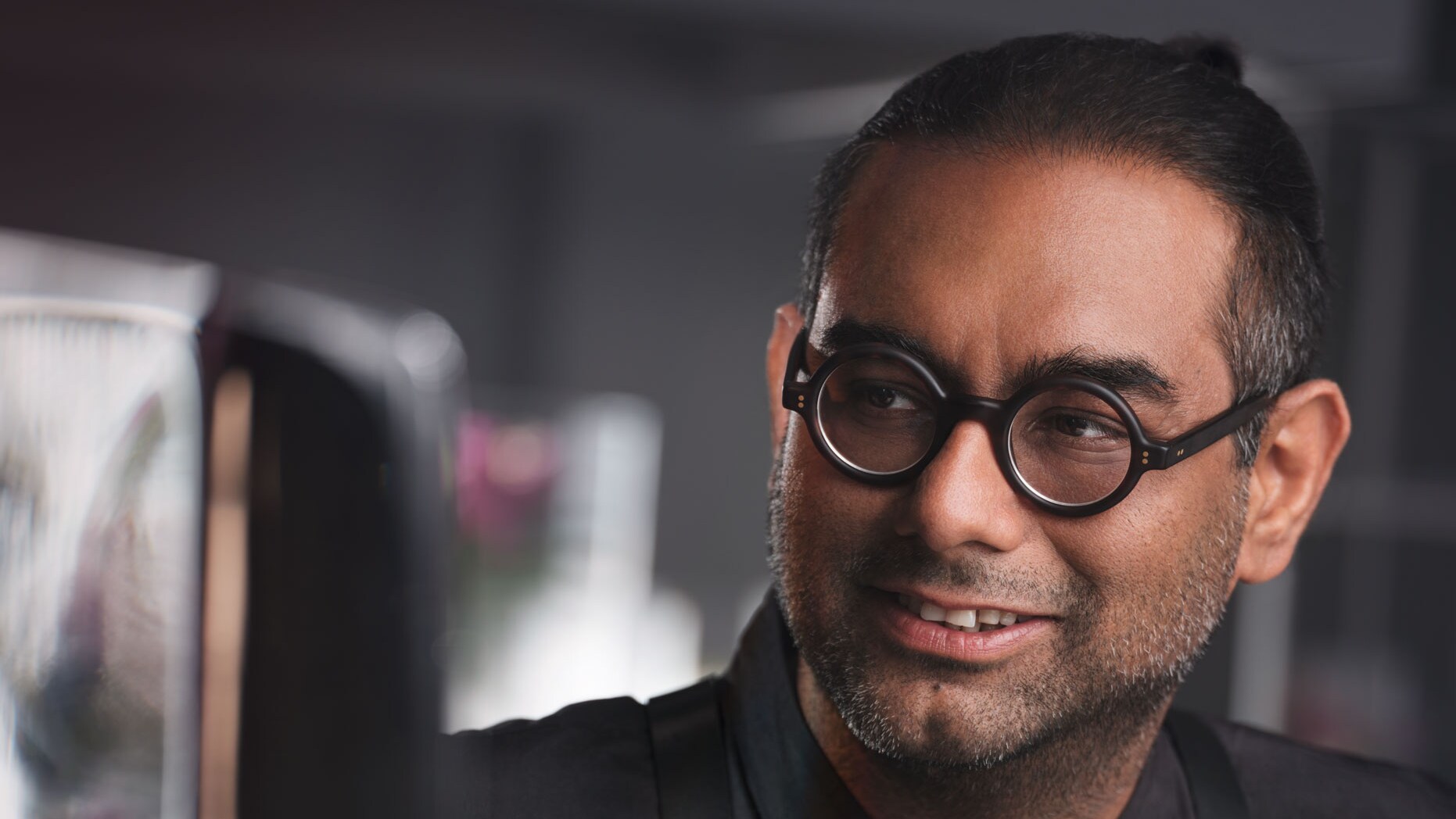 Gaggan Anand
The winner of Asia's best restaurant 2015 - 2018 always brings a new rhythm to his dishes.