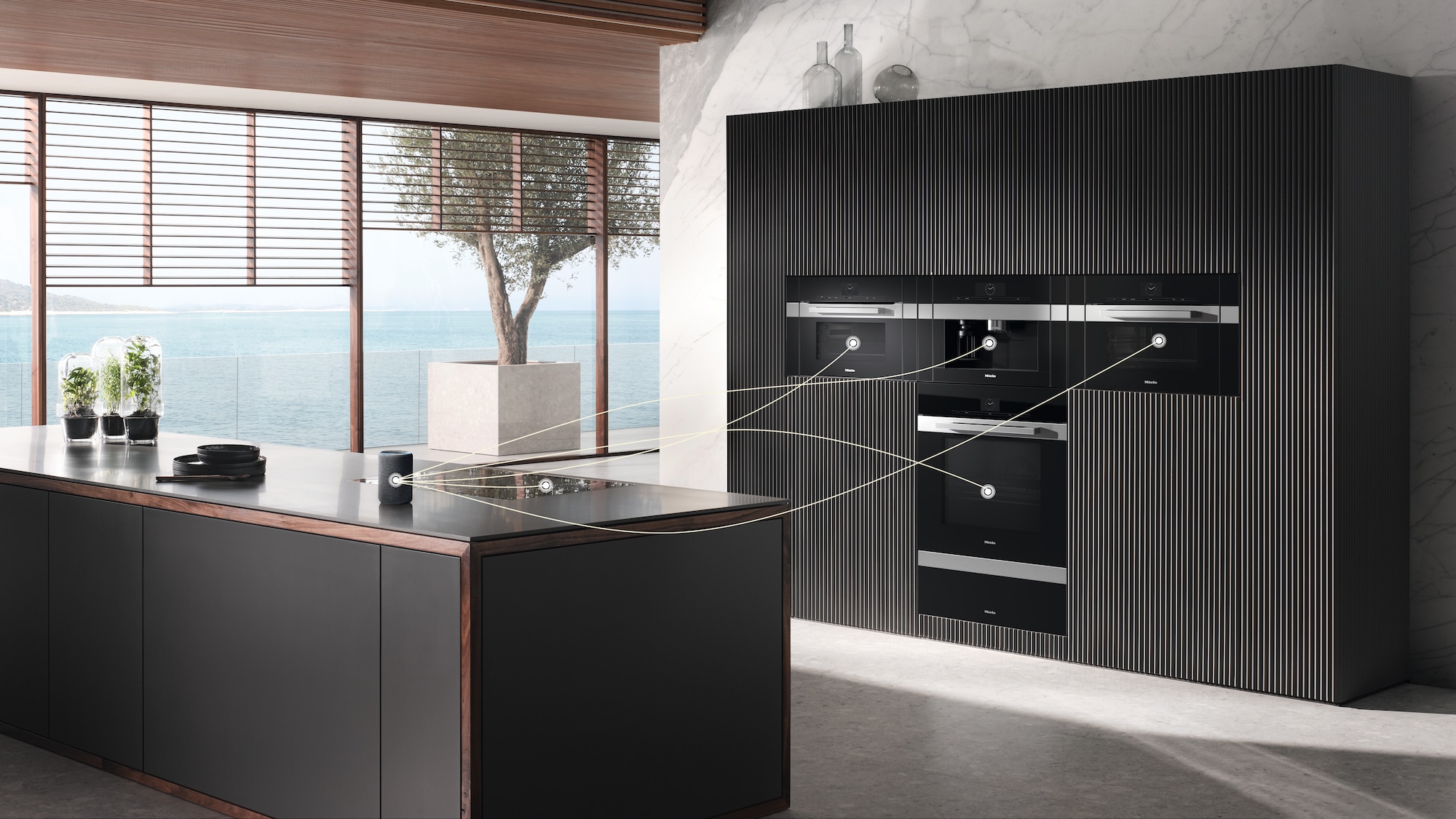 Perfectly networked smart appliances
Your networked Miele appliances think for you! They intelligently communicate with each other. This triggers the start of an appliance or regulates the power levels – all without your assistance. Manual actions or operating steps are automated. Networking takes place via the machine settings or the Miele app. This is how you simply hand work over and make your everyday life so much easier.
Con@ctivity: the intelligent connection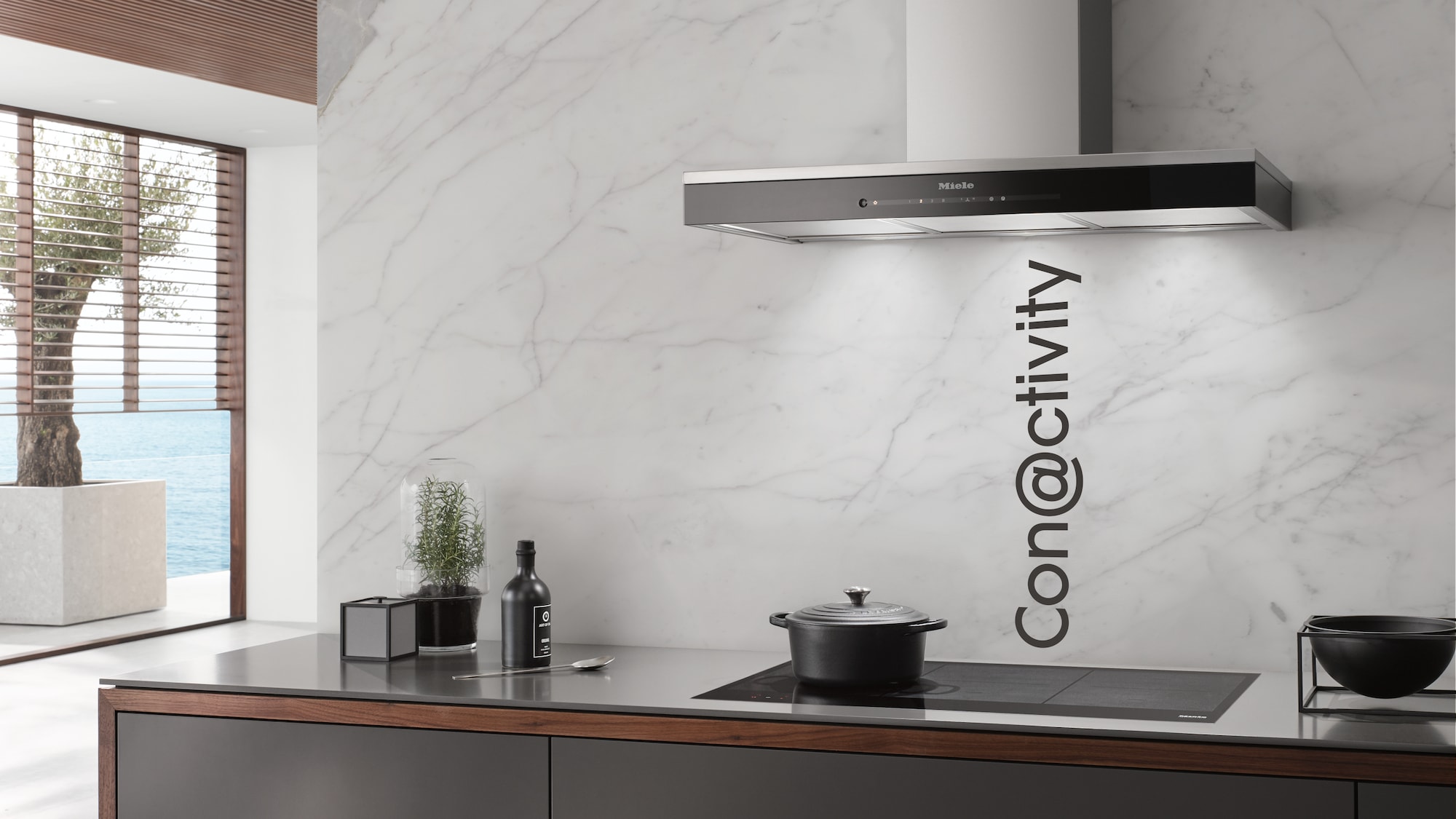 The cooker hood reacts automatically to the settings on the hob.
Concentrate fully on cooking: with Con@ctivity 3.0, your cooker hood always knows exactly what to do. As soon as the hob is switched on or off, the cooker hood responds automatically. The extraction power is automatically adjusted to what is happening on the hob, ensuring a pleasant room climate at all times. The appliances communicate with each other via WiFi. Con@ctivity 3.0 allows you to integrate the cooker hood and hob into Miele@home.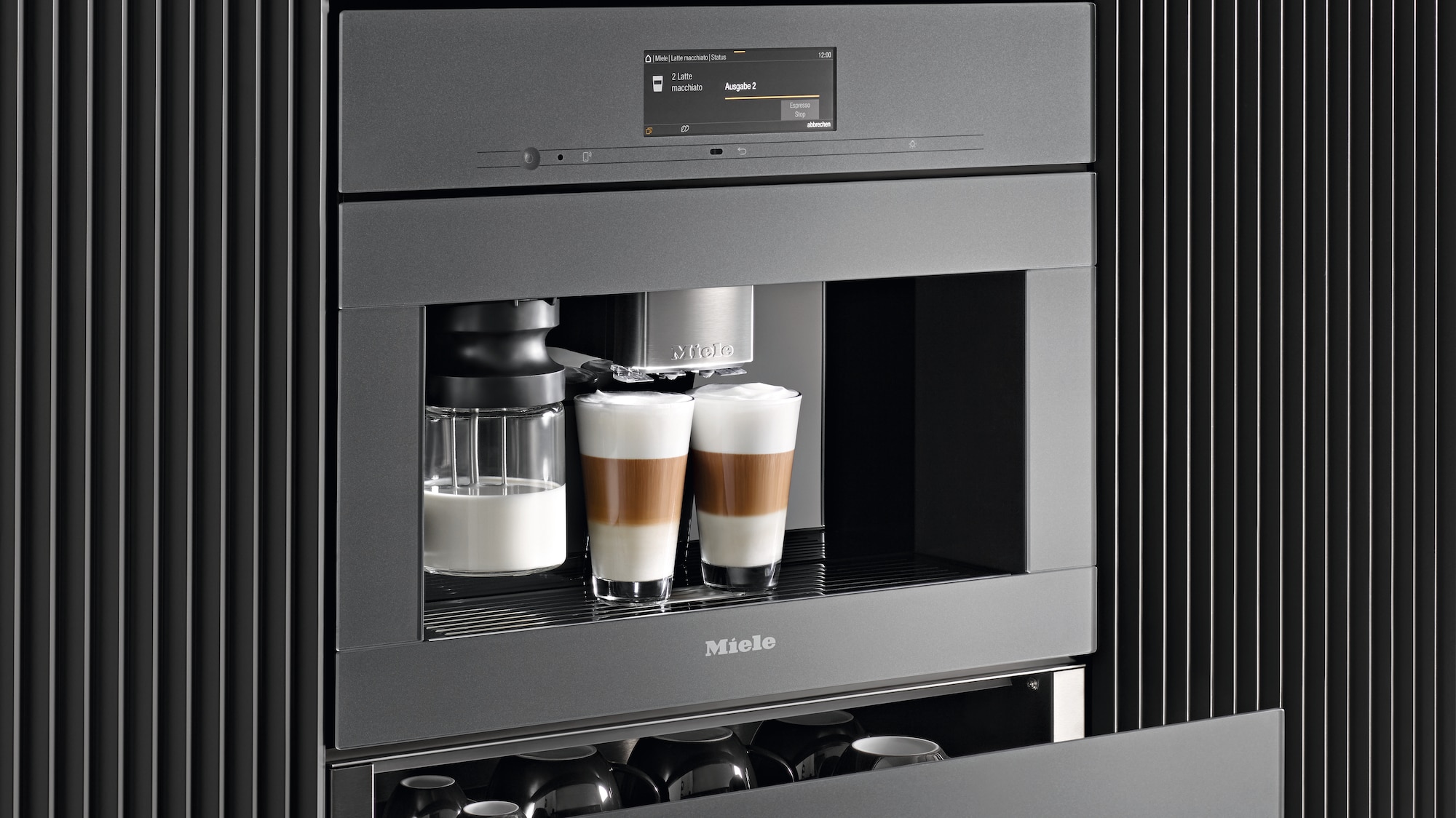 Coffee machine and warming drawer perfectly networked
With the timer function your favourite coffee is prepared when you want it. Your coffee machine is prepared to brew automatically – all you have to do is choose the right beverage. Thanks to Con@ctivity, pre-warmed cups are also available for you. Your warming drawer is in contact with the coffee machine and switches on automatically 30 minutes before brewing starts – for uncompromising coffee enjoyment. Networking is carried out with the Miele app.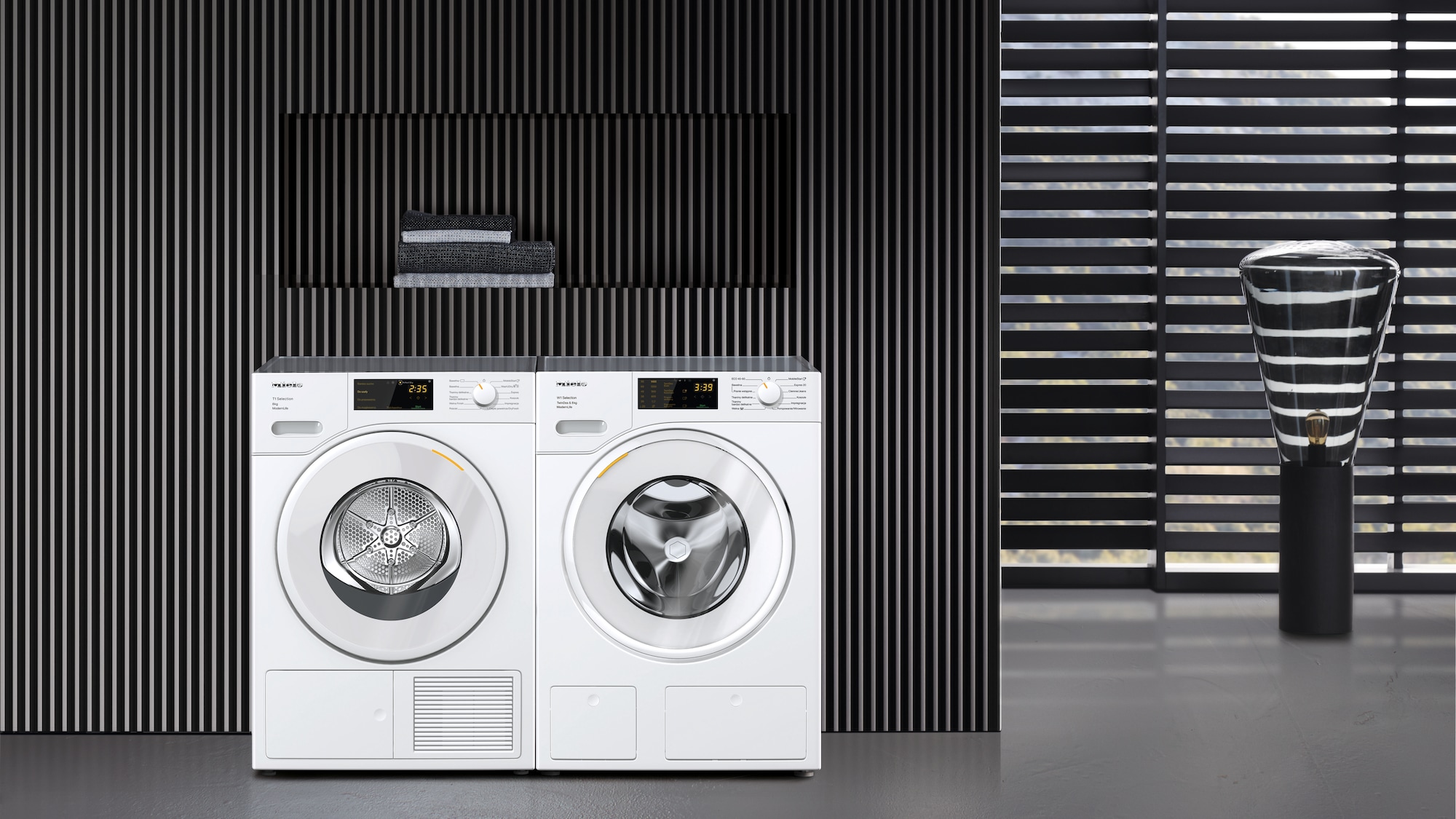 Wash2Dry: tumble dryer and washing machine cleverly networked
Maximum user convenience: thanks to the new Wash2Dry networking function, your washing machine sends its data to the tumble dryer after the wash cycle. The dryer then automatically selects the corresponding programme for your laundry. All you have to do is load the laundry from the washing machine into the dryer, switch it on, and select Wash2Dry. As a result, your textiles – whether denim or shirts – are always perfectly dried. In order to use this function, the appliances must be registered on the home WiFi network.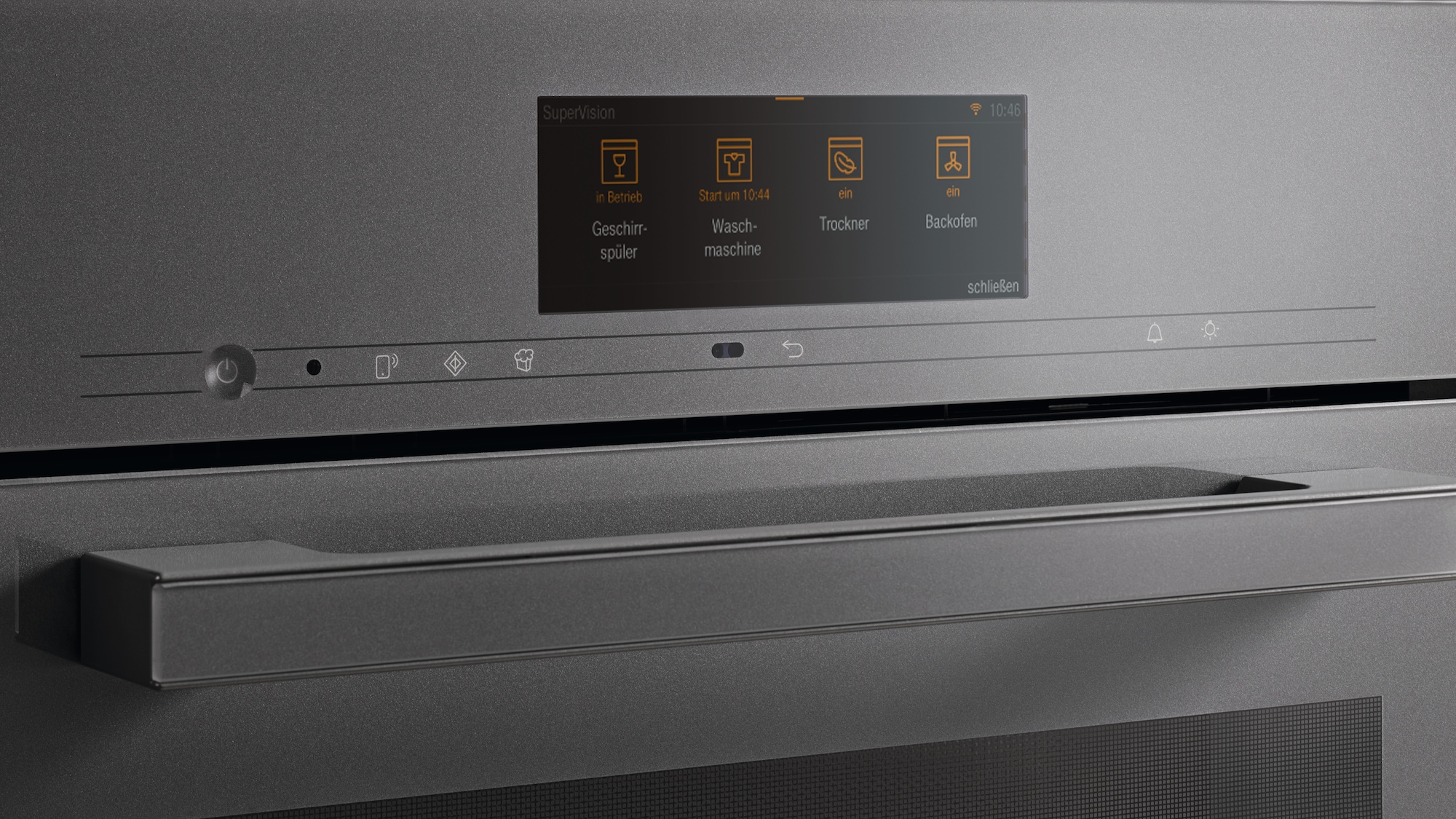 Central control over everything – from your kitchen
You can read the current status and remaining time left for programmes on your other Miele appliances from the large display on your kitchen appliances. For instance, you can see the programme status of your washing machine in the display on your oven. With SuperVision you can plan and organise your household efficiently and conveniently – without having to be near your smartphone or tablet all the time.