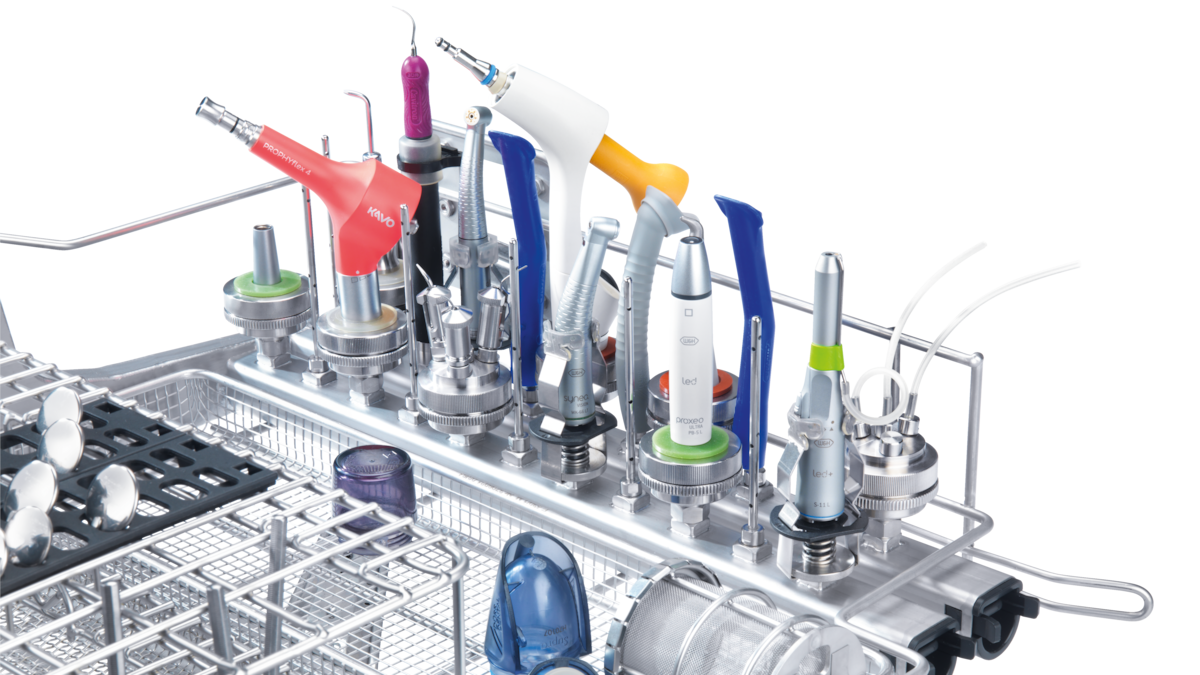 Components
Tailored to meet individual requirements: Matching baskets and inserts offering a multitude of load arrangements as well as detailed process documentation.
Learn more about our accessories for dental machines
Perfectly matched
System4Dent – everything from a single source
With System4Dent, Miele Professional offers an innovative complete system for safe and efficient instrument reprocessing in dental practices. Based on many years of experience and developed in close consultation with experts in the field, System4Dent offers a system solution which can be divided into four steps: cleaning/disinfection/sterilising, bespoke process chemicals, documentation and the highest service quality. During each of these steps, Miele Professional provides powerful machines, process chemicals, documentation solutions and further components, as well as comprehensive service. Since all the components in this system come from the same source, they are perfectly integrated with each other. The result is a seamless, particularly gentle and economical reprocessing process for dental instruments. And administration time is also optimised, since Miele is always at your side as an expert partner in all matters – from machine technology to financing.
Recommendations for reprocessing instruments
Perfect cleaning results
For each different instrument Miele Professional offers an optimum cleaning programme and range of detergents for optimum reprocessing results.