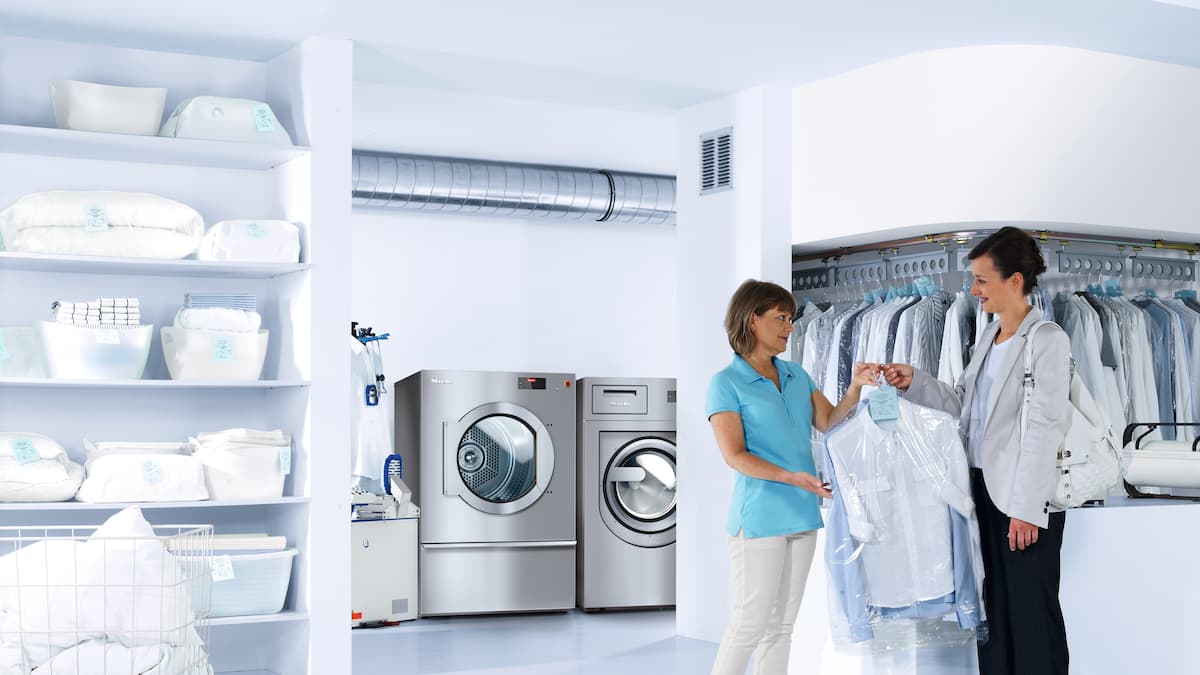 Recommended solutions for laundries and dry cleaners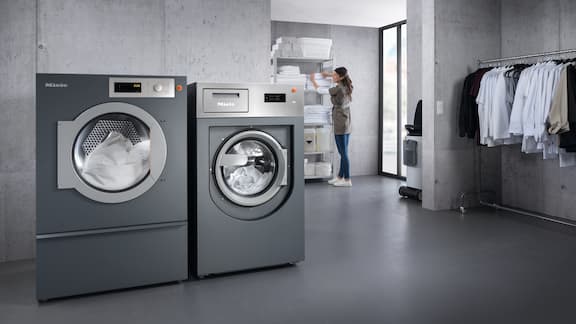 Laundry technology solutions for laundries and dry cleaners
The professional range with load sizes of 10–32 kg now comes with completely new benefits for professional use. With patented technology, e.g. the Miele honeycomb drum, these machines guarantee the maximum service life for your valuable laundry, award-winning design and intelligent operation with the Profitronic M freely programmable controls. Innovative technology also means increasingly optimised efficiency: all machines are designed for thousands of problem-free programme sequences. And with the development of the WetCare system, we have even gone one step further. The wet cleaning of outerwear made of sensitive fibres, synthetic fabrics and high-performance fibres is an essential part of modern textile care, since the majority of all textiles can be wet cleaned nowadays. The original wet cleaning system developed by Miele, WetCare, fulfils all the requirements for outstanding cleaning results, with perfect fibre care and a delightful freshness to the clean textiles. With WetCare, Miele offers a full system of perfect wet-cleaning care comprising washing machines, tumble dryers and finishing equipment.
Find out more about our system concept for this industry
Miele Professional helps laundries and dry cleaners to meet extremely strict cleaning standards – even if sensitive or durable materials need to be washed and cared for.