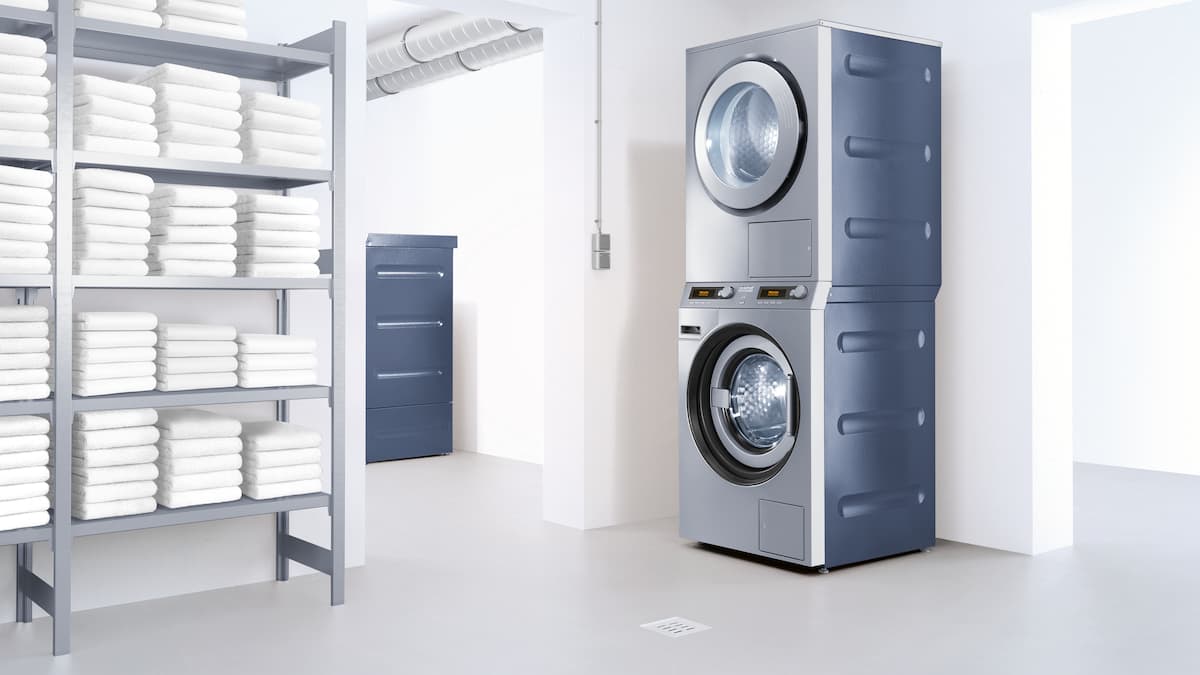 Commercial washer-dryer stacks
High-performance and compact solution offering the ultimate in user convenience: Washer-dryer stacks are a space-saving option in commercial laundries.
Learn more about our washer-dryer stacks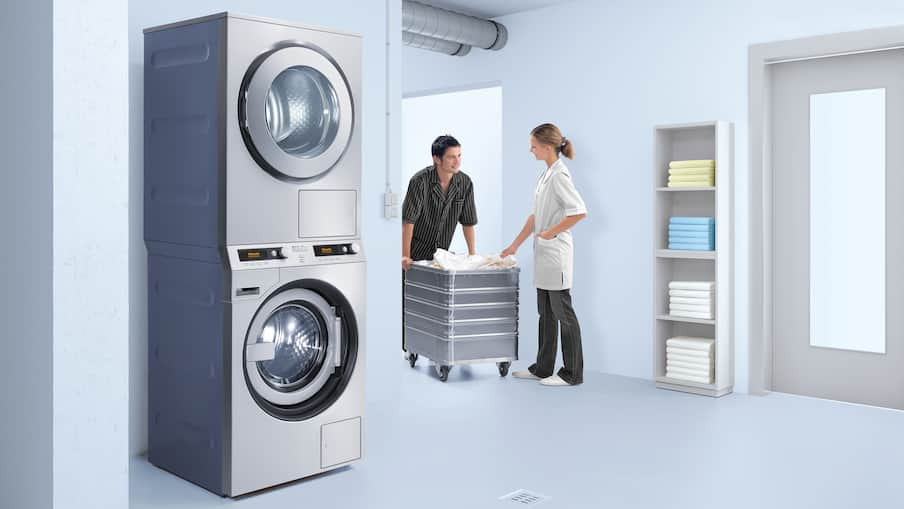 Space saving installation
Washer-dryer stack octoplus
The PWT 6089 "octoplus" washer-dryer stack does not need a stacking kit. This powerful compact laundry system on a footprint of only 70 x 76 cm offers optimum user convenience thanks to a central control unit. So all the controls are easily accessed and the best possible view of the display information is guaranteed.